According to One Hour Translation (OHT), the world's largest online translation agency, the improvement in NMT boosts corporate demand for translation services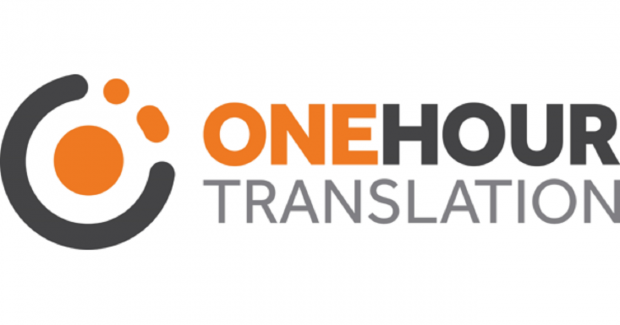 There has been a dramatic drop in the cost of translation services for major corporations in the past year and the savings amounts to at least 30%, according to One Hour Translation (OHT). The company, the world's largest online translation agency, attributes the drop to the improved capabilities of NMT (Neural Machine Translation) technology.
The downward trend in translation costs is expected to continue as NMT engines are being trained to identify thousands of new words and phrases using the latest machine learning technology. That is good news for global e-commerce companies like Booking.com, Hotels.com, Agoda, Trivago, Amazon, Alibaba and others who depend almost daily on quality translation of large volumes of content for their millions of customers worldwide.
"Around third of corporate content that we assess can already be translated using only NMT with no need for human input in the process," said Ofer Shoshan, CEO and co-founder of OHT. He adds that the percentage is increasing all the time as the capabilities of the various translation engines continue to improve. The remainder is translated using hybrid translation that combines NMT and human post-editing, a process pioneered by OHT and utilizes human translators.
OHT has developed a content assessment process for its corporate customers that is conducted by five or six experts who review the content. They quantify the content into three distinct categories that are defined and based on the amount of human input that will be necessary. The range is from no need for human input with the translation solely based on NMT engines, hybrid translation which combines NMT and human post-editing and a final category where human translation is required. As part of the process, OHT also recommends to its corporate customers the NMT engine that is best suited for a specific translation.
"The translation services industry is being revolutionized with the cost of translation declining at a time when demand for rapid quality translations is skyrocketing," noted Shoshan. The technological advances in the field, he believes, will lead to a further savings as the percentage of content translated by NMT or by hybrid translation approaches 50% or more. That process is enhanced as the NMT engines are trained and constantly updated to identify more and more words and phrases. In the coming years the trend is expected to completely change the global translation service market and sharply reduce the number of human translators.
About One Hour Translation:
One Hour Translation (http://www.onehourtranslation.com/) is the world's largest online translation agency, offering professional translation services to thousands of business customers around the world, at all hours of the day, all year round (24/7/365). One Hour Translation offers professional translations performed by more than 25,000 human translators spread across more than 100 countries, providing services in 98 languages â€<â€

One Hour Translation serves more than 60 percent of the Fortune 500 companies, including Coca-Cola, Microsoft, Amazon, IBM, HP, Xerox, Shell, Deloitte, HSBC, Procter & Gamble, IKEA, 3M, McCann, Allianz and many other organizations.

One Hour Translation specializes in translation for various fields of business, including law, technology, marketing, website translation, applications, software and more. The company is the leader in translations for enterprise customers, using hybrid translation based on the leverage of Neural Machine Translation (NMT) technology and human workers performing quality editing and control. One Hour Translation also provides services tailored to the needs of large enterprises through OHT Enterprise.

For further information:
Company Website: http://www.onehourtranslation.com/
Twitter: https://twitter.com/OHT
Facebook: https://www.Facebook.com/OneHourTranslation