Haarlem, The Netherlands - Indie Game Publisher Iceberg Interactive is excited to announce they will be attending Pax East 2019. Book your appointments now for the 28-31 March and get hands-on with 6 exciting titles! At their booth (10026): The Sojourn, Conarium, Antigraviator, Tech Support: Error Unknown and Railroad Corporation. Then exclusively at the Indie MegaBooth, developer Edvin Aedma will be demoing Shortest Trip to Earth!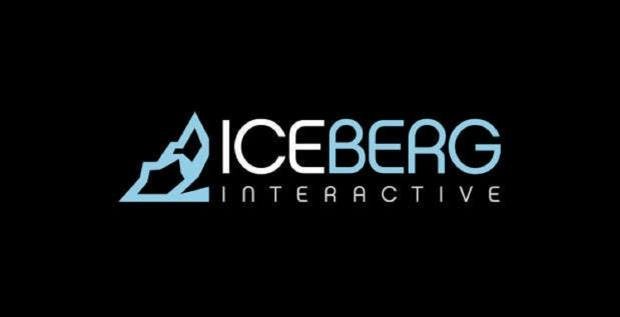 Drop us a line at pr@iceberg-games.com and book your appointments now!
With breathtaking visual work, The Sojourn, developed by UK-based studio Shifting Tides, is a thought-provoking first-person puzzle game in which you traverse the parallel worlds of light and darkness in search of answers to the nature of reality. You are born into a beautiful, pure land, but everything is not as it seems. Darkness seeps through every crevice and forms the foundation of the world you live in. Open your eyes to the shadows of the world to uncover the hidden truth.
Prepare for a gripping cosmic horror adventure involving four scientists and their endeavor to challenge what we normally consider to be the 'absolute' limits of nature. Inspired by H.P. Lovecraft's 1935 novella "At the Mountains of Madness", but largely set in the aftermath, in Conarium you will explore an Antarctic base, as well as dreams and visions. Study clues, unlock secrets but avoid macabre beings at all cost or get ready to lose your mind.
With a respectful nod to old favourites WipeOutTM and F-ZeroTM, Antigraviator is a sleek new take on the anti-gravity racing genre. Use traps, power-ups and boosts to overtake your opponents and dominate the track in single player or multiplayer mode. In a unique twist, the player has unlimited speed at their disposal, the only limit being their skill and ability to avoid walls and obstacles. Mike Coeck, developer of Cybernetic Walrus studio will be there to answer all your questions!
Tech Support: Error Unknown is a unique adventure game that recruits players as new-starters in the IT department of a large high-tech corporation. From a virtual desktop interface, you'll chat with customers and colleagues via an organic procedural dialogue system, solving puzzles, making discoveries and decisions that radically affect the branching narrative. Will you serve the company, or sabotage it from within?
The choice is yours.
Developer Kevin Giguere from Dragon Slumber will be with us to walk you through the magic of creating Tech Support: Error Unknown!
Relive the pioneering spirit of the Golden Age of Steam, by establishing your own railroad empire across 19th Century North America. Build the lines, buy the rolling stock and prosper in the cities you connect - compete against other railroad tycoons and work your way to the top.
We are especially proud and excited to have Shortest Trip to Earth featured in the Pax East Indie Mega Booth this year! Edvin Aedma, Lead Developer of Interactive Fate will be there teaching you how to master the art of survival.
Shortest Trip to Earth is a single-player game where the player explores a procedurally generated galaxy in the midst of an intergalactic war, rife with danger and secrets. Players will meet strange life forms and exotic planets while upgrading their ship and crew. The game will feature 1000 pieces of sci-fi art, catering for every unique encounter present in the game. Combat takes place in real-time and permadeath ups the ante, adding weight to every action.
Attention Pax East attendees!
Book your appointment or drop by the Iceberg Interactive booth (10026) to take a closer look of all the indie gems our team is working on this year. Various development staff will be available there to meet and greet you, as well as to answer all your questions.
ICEBERG AT PAX EAST 2019 DETAILS:
WHEN: 28-31 March, 2019

WHERE: Boston Convention & Exhibition Center, Boston, MA

BOOTH: 10026
Last updated: Sep 25, 2019 at 05:39 pm CDT