BIOSTAR is thrilled to announce its latest addition to its great line-up of products with its newest offering from its storage family of products with the new BIOSTAR M200 Series solid state drives.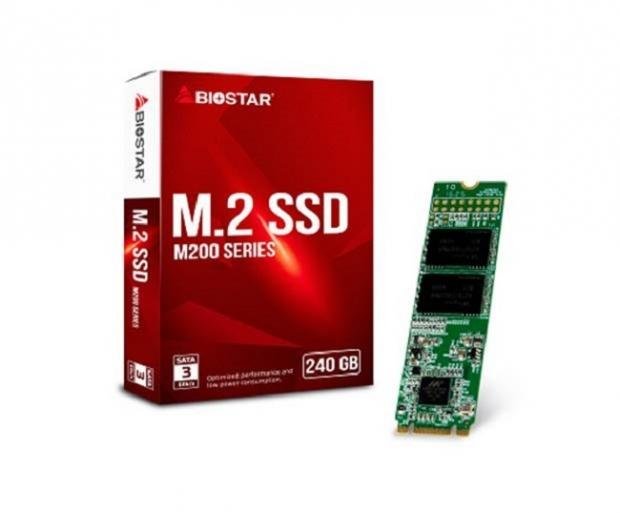 High-performance with Ultra-compact Design
Designed for high-performance, low-profile applications, the BIOSTAR M200 Series SSD is intended for systems that require high-speed storage in a low-profile form factor like notebooks, SFF PCs and HTPCs. Available in 120GB and 240GB capacity, the BIOSTAR M200 SSD is perfect for those looking to upgrade their system with a new SSD or speed-up their mobile device for better performance and battery life.
Perfect for Notebooks and HTPCs
New-generation systems come with M.2 slots that utilize high-speed connection to your system which is the best interface when you want the most from your system. M.2 form factor storage like the BIOSTAR M200 M.2 SSD come in low-profile designs which allow users to insert them in most devices that support M.2 2280. M.2 also has the benefit of zero noise, low heat output and low power draw making them an ideal upgrade for the power user looking to step-up their system performance while gaining the advantage of M.2 storage.
Go Faster with BIOSTAR M200 Series M.2 SSD
Rated for up to 530MB/s read performance, applications will load faster and your sytem will boot-up quicker than traditional hard drives. Large files load faster and makes your system feel significantly more responsive thanks to the im prove storage performance offered by the BIOSTAR M200 SSD.
Newer systems with M.2 SSD support can greatly experience improved battery life and storage performance thanks to the BIOSTAR M200 which makes it a great upgrade for ultrabooks and notebooks. Inside, the BIOSTAR M200 M.2 SSD is powered by a Marvell controller which is complimented by BGA flash memory package which has improved write and read speeds.
Specifications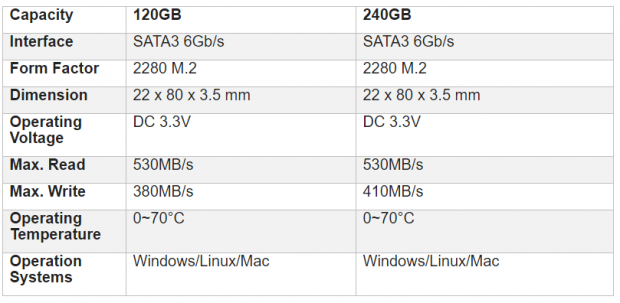 Last updated: Sep 1, 2017 at 12:58 am CDT