Team Group, the world's leading memory brand, today officially announces the launch of its fastest storage solution designed for gamers with the introduction of the T-FORCE CARDEA M.2 solid state drive. The T-Force CARDEA M.2 SSD utilizes x4 PCIE 3.0 for up to 2600MB/s read speeds along with NVMe and TRIM support. The custom-made T-FORCE cooling module enhances looks as well as endurance for continuous high-intensity usage. This combination of high-speed data transfer, aggressive looks and effective cooling makes the T-FORCE CARDEA the perfect upgrade for gamers who want the best for their system.

Superior Performance
Named after the Goddess of Storm, the T-FORCE CARDEA utilizes new-generation PCIE Gen3 x4 to breakneck 2600MB/s read and 1450MB/s write sequential performance and with up to 180K/140K IOPS in random read/write operations. The T-FORCE CARDEA's speed brings fast boot-up along with a responsive operating system that loads games and application faster for a smoother experience with reduced loading time. NVME.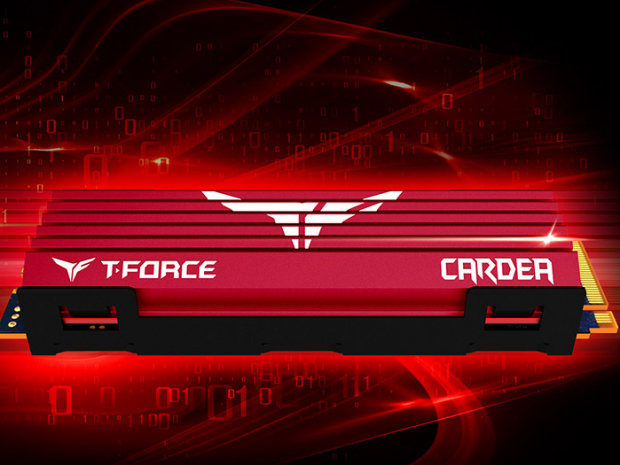 Patented Cooling Technology
The T-Force CARDEA M.2 PCIE SSD features the first high-performance cooling module for M.2 storage designed for gaming. Team Group's cooling module with patented gaming fin design allows natural convection or directed air cooling to enhance heat dissipation. That means that during high-load, gamers don't need to worry about heat-induced performance problems. The T-Force CARDEA has passed rigorous lab tests and burn-ins with Team Group certifying the SSD to operate 15% cooler than normal M.2 SSDs thus extending its service life.
T-Force M.2 PCIe SSD - CARDEA supports the latest NVMe standard. The system communicates directly via the PCIe bus and connects to PCIe controller of the chipset or processor, so you get improved transfer speeds that lead to high-performance data transfer experience with reduced lag or delay.
Dependable and Reliable
The T-Force CARDEA supports S.M.A.R.T function has built-in smart management algorithms functions such as GC (garbage collection) and TRIM command which ensure optimal efficiency, and the service life of the SSD to bring it to its maximum potential. Smart Wear-Leveling technology and ECC (Error Correction Code) function improve the accuracy and reliability of data transfer.
Specification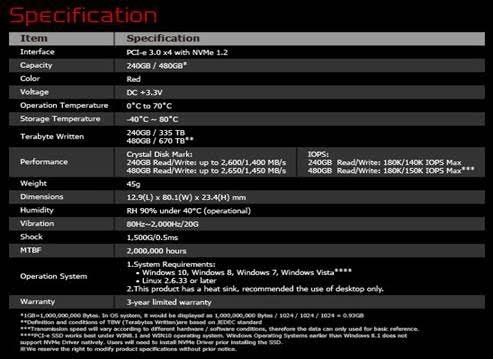 As a leading provider of memory storage products and mobile applications to the consumer market, Team Group is committed to providing the best storage, multimedia and data sharing solutions. All Team memory module products come with a lifetime warranty, repair and replacement services.
For more information on Team Group T-FORCE CARDEA M.2 SSD, see official product page here: http://www.teamgroupinc.com/en/product/T-Force/Gaming/SSD/
Last updated: Sep 1, 2017 at 12:58 am CDT