Mushkin Enhanced MFG, an industry-leading designer and manufacturer of high-performance and mission-critical computer products, today unveiled and demonstrate several new product models at their 1,500-square foot suite, where they showcased their entire lineup of next generation products.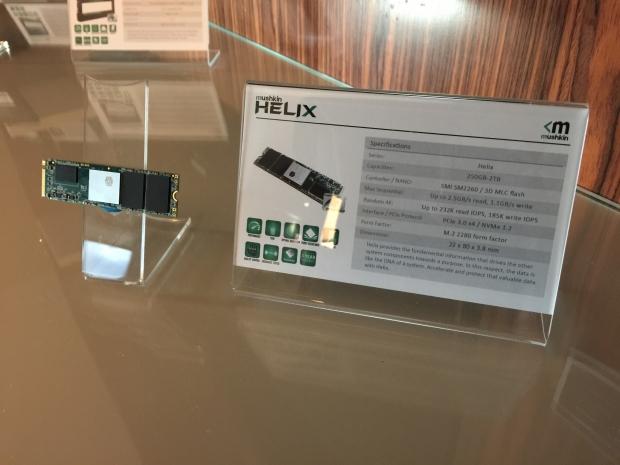 Once again, this year the Consumer Electronics Show was the showcase for everything in the sector that's new and especially for everything that's fun. In 2017 Mushkin, the industry-leading designer and manufacturer of high-performance storage and mission-critical computer components, had lots to show the public in both of these areas.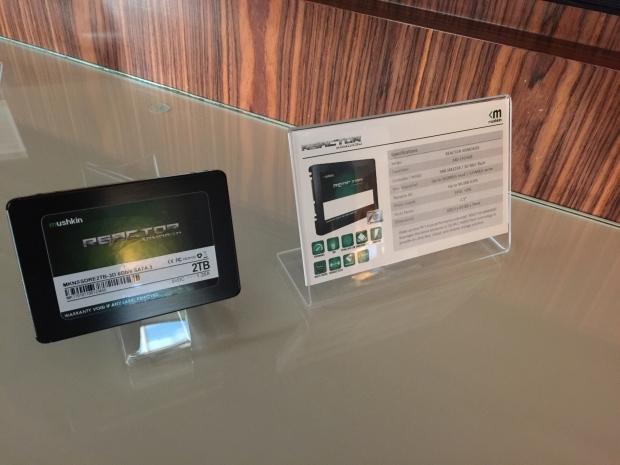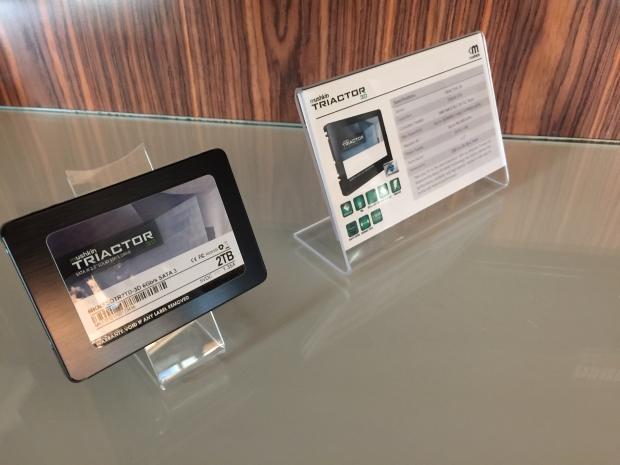 The wide range of new products presented at the show was spearheaded by
Mushkin's first M.2 PCIe 3.0 SSD: The new Helix Series M.2 2280 PCIe 3.0 x4 Solid State Drive is built on Silicon Motions SM2260 SSD processor and brings Mushkin to the next level of SSD performance.
The REACTOR and TRIACTOR series SSDs are back: Originally launched back at CES 2016, the REACTOR (MLC) and TRIACTOR (TLC) are back -- newly re-designed and reborn as REACTOR ARMOR3D and Triactor 3D. Now featuring Silicon Motions SM2258 and the latest in 3D NAND technology Mushkin has unleashed your PC's true performance potential! providing an ultra-fast, robust, and reliable storage solution.
REACTOR - WIFI: This slim, lightweight unit has the capacity to store all your digital media, and the flexibility to let the whole family enjoy it at home or on the go. That's because the REACTOR - WIFI is Mushkin's first all-in-one portable wireless drive, power bank, home network drive, USB drive, and wireless hub. It's easy to set up, easy to use, and with its extra-long battery life you can rest assured you are ready for whatever is ahead.
Carbon KB-001: Catch a glimpse of the upcoming new Mushkin gaming product line in its pre-release glory. Built from Aircraft-grade aluminum you get impressive looks, light weight, and the rugged durability you need from a Mecanical Gaming keyboard that's going to see a lot of action.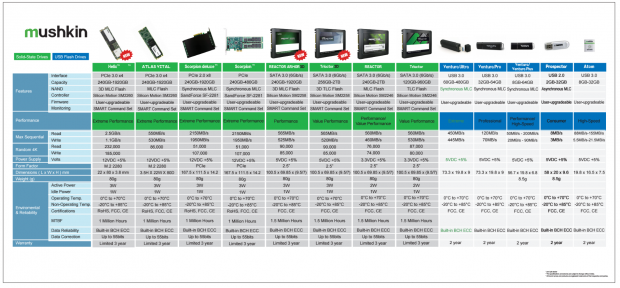 Mushkin
For over 22 years, Mushkin has been dedicated to helping overclockers, gamers, IT managers, digital artists and mobile professionals enhance their computing experience by providing reliable, high-performance products. Mushkin products include a line of Flash Memory-based products and complete selection of memory upgrades for desktops, notebooks and servers. Since the company's founding in 1994, Mushkin has received numerous awards and commendations for quality, reliability and technical excellence.
Last updated: Sep 1, 2017 at 12:58 am CDT