SK Hynix Inc. announced it will construct a new memory semiconductor FAB in Cheongju, Chungcheongbuk-do to meet increasing NAND Flash demand. This is a part of a mid/long-term investment plan that SK Hynix declared at M14 completion ceremony in August 2015. At that time, the Company said it could spend 46 trillion won to set up 3 new FABs in Icheon and Cheongju including the M14.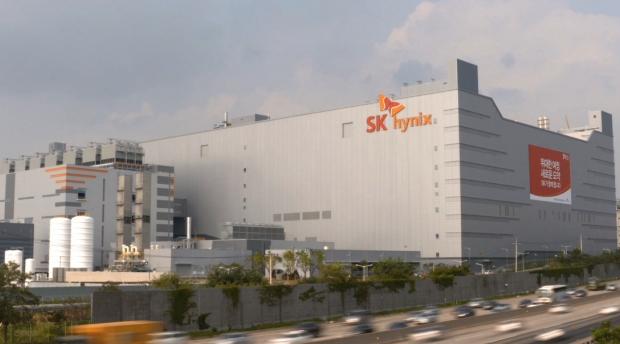 The new FAB will be located in a Cheongju Technopolis site. SK Hynix starts a design within next month then begins construction of the shell and the cleanroom in August 2017 to be completed in June 2019 with total investment of 2.2 trillion won. Equipment installation into the FAB shall be decided considering market conditions as well as the Company's migration plans.
SK Hynix has been expanding its NAND Flash manufacturing FAB in Cheongju since the completion of which in 2008. Plus, it starts to utilize the upper floor of the M14 to manufacture 3D NAND Flash from next year. Nevertheless, in order to grow further, it is important to secure production facilities in advance to deal with NAND Flash market growth to be led by 3D NAND solutions. Additionally, considering it takes more than 2 years normally to build a semiconductor FAB, the Company has determined to build the additional FAB as a result.
"The new FAB to be constructed in Cheongju will become a part of our key production facilities to gear up for the upcoming fourth industrial revolution," said Sung Wook Park, CEO of SK Hynix, "Sincerely appreciate great assistance from the National, Chungcheongbuk-do and Cheongju government officials in the construction of the new FAB at a proper time," he added.
Meanwhile, SK Hynix plans to invest additionally in present Wuxi DRAM FAB to maintain its competitiveness in productivity. The Wuxi FAB has been contributing to the Company's growth since its operation start in 2006, currently representing a half of the Company's total DRAM production.
Reduction of manufacturing efficiency is inevitable due to space insufficiency considering the increasing number of process steps due to process technology migration which requires more floor space. Hence, to make up for the possible loss of wafer capacity, the Company has decided to expand the Wuxi cleanroom space with total investment of 950 billion won from July 2017 to April 2019. With the investment, the Company plans to retain its competence in productivity and lead in DRAM industry.
Last updated: Sep 1, 2017 at 12:58 am CDT