VMworld 2016 Europe - October 18, 2016 - Mangstor Inc., a leading developer of high performance, next-generation, non-volatile memory storage solutions, today announced a new offering that delivers 100Gb/s interconnect speed for Non-Volatile Memory express (NVMe) over RDMA networks. Mangstor, a member of the Hewlett Packard Enterprise (HPE) Partner Ready for OEM program, has developed new NX6325 Storage Arrays, now available within its NX-Series product portfolio. They are based on the HPE ProLiant DL380 2U server.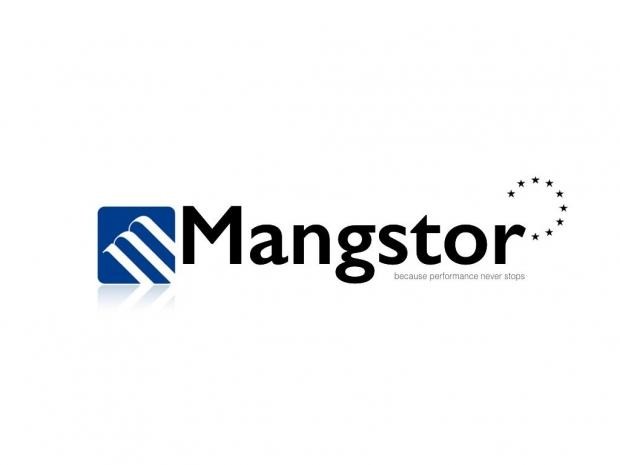 New NX6325 NVMe over Fabric Storage Array Introduced at VMworld 2016 Europe
The NX6325 Storage Array is presented at VMworld 2016 Europe by Mangstor in Stand #E617. The conference continues today through Thursday, October 20th, and located at Fira Gran Via, Barcelona, Spain -- www.vmworld.com/en/europe/index.html.
The NX6325 Storage Array is designed and built to support multiple ports of industry standard Ethernet and InfiniBand interconnect speeds up to 100Gb/s, achieving up to 3 million IOPS (input/output operations per second), with Read throughput of 12GB/s and Write throughput of 9GB/s, and with access latencies less than 100Ã,Ã,µs. The HPE ProLiant DL380 2U server is the platform for the NX6325.
"We appreciate the opportunity to be part of the HPE Partner Ready for OEM program as their ProLiant DL380 server provides the platform of choice for 100Gb/s interconnect speeds as well as providing an ideal configuration for IT workloads by utilizing the highest performance networks currently available," said Paul Prince, CTO for Mangstor Inc. "The combination of the DL380 server with Mellanox ConnectX4 NICs provides the foundation for our new NX6325 NVMf storage array to deliver 100Gb/s interconnect speed across a high-speed fabric such as RoCE."
"We're proud that the HPE OEM server platform could help Mangstor's NVMf technology reach new heights running at 100Gb/s interconnect speeds," said Pete Murray, VP of OEM & IoT Sales WW, Hewlett Packard Enterprise. "With the exponential growth of data and the increased use of real-time data analytics, this speed is critical for accelerating application performance while significantly improving response times and overall datacenter efficiency."
The NX6325 builds on the award-winning NX6320 Storage Array architecture by adding optimized support for 100Gb/s network speeds. Customers requiring 40Gb Ethernet or 56Gb InfiniBand can use either the NX6320 or NX6325 storage array platforms as features and performance are equivalent.
NX-Series Storage Arrays are available through Mangstor's worldwide sales channel of distributors, resellers, system integrators and manufacturing representatives. Product information is available at https://mangstor.com/nvme-over-fabric-flash-storage-arrays.
Last updated: Sep 1, 2017 at 12:58 am CDT