Manli Technology Group Limited, the major Graphics Cards, Mini-PCs and other components manufacturer, today announced the latest entry-level of graphics solution, Manli GeForce GT 710 including Heatsink and Heatsink with Fan versions.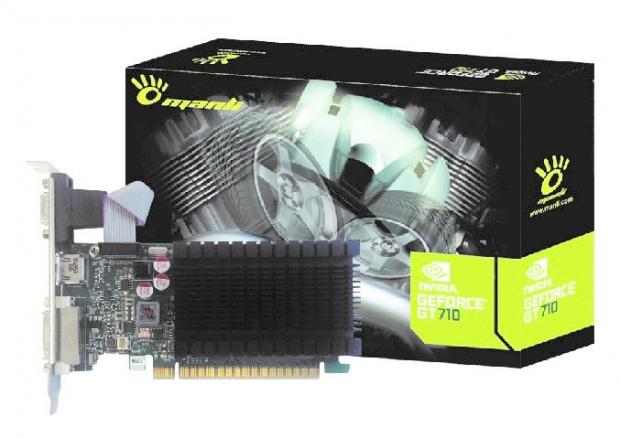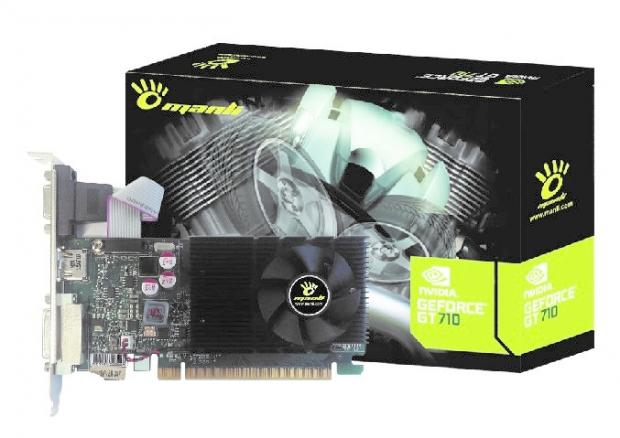 Manli GeForce GT 710 delivers a perfect DirectX 12 API gaming experience, support 3D Vision and high-definition resolution. It is equipped with 1GB & 2GB of GDDR3 memory, 64bit memory controller, memory clock is at 1600MHz, and the default GPU clock appears to be 954 MHz.
Meanwhile, Manli GeForce GT 710 also provides up to 80% faster performance than Intel HD graphics in all PC multimedia applications. Now, you can enjoy a rich, and smooth gaming experience.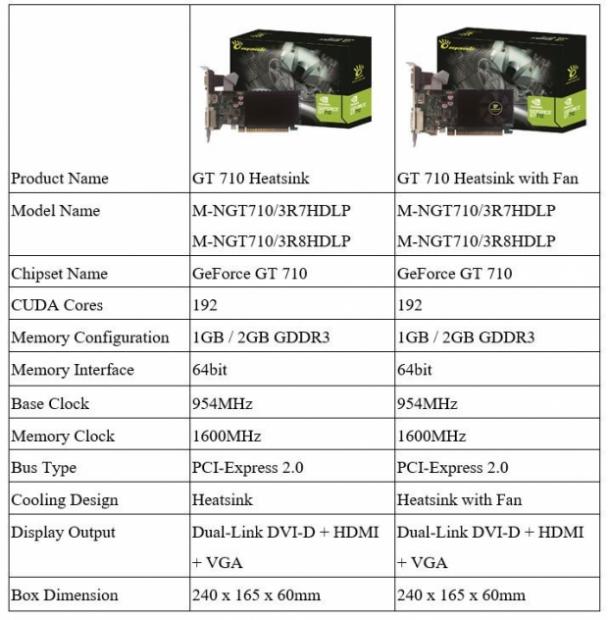 Last updated: Apr 7, 2020 at 12:10 pm CDT