HARMAN, the premium global audio, infotainment and enterprise automation group (NYSE:HAR), is proud to announce AKG N90Q, the world's first headphone with personalized sound - designed by legendary Grammy winner Quincy Jones.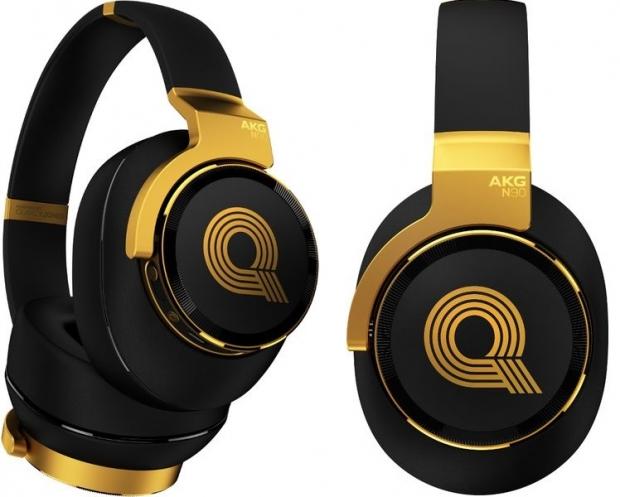 "I have thoroughly enjoyed a wonderful partnership with Harman over the past five years, and I am very excited to add the AKG N90Q to my signature line of headphones." said Quincy Jones. "There are only 12 notes, and no matter what genre of music you are enjoying, whether it be Jazz, R&B, Pop, Rock or Classical, I believe the enhanced experience provided by the AKG N90Q will offer the listener such exact sound and customization that you will believe you are in a professional recording studio." Quincy's daughter, Kidada Jones, an established designer for Disney, was also very involved in the creation of the N90Q. She helped establish the overall aesthetic, selected key materials to deliver a premium look & feel, and ensured the product not only met, but exceeded Quincy's expectations.
HARMAN's expertise in signal processing, psychoacoustics and headphone ergonomics, combined with the finely tuned ears of the most lauded producers of all-time, has resulted in a true industry first. The N90Q, featuring TruNote technology, automatically and precisely reproduces sound optimized to the user's anatomy.
TruNote technology is composed of a new, proprietary software solution for auto-calibration and frequency response measurement in combination with a patented, dual-foam ear cushion and pistonic motion driver. The auto-calibration solution uses two microphones in each ear cup in order to measure the frequency response while you are wearing the headphone. This generates an accurate correction filter, all within a second. The dual-foam ear cushion and optimized pistonic motion driver are required to avoid unwanted reflections and cavity effects, deeming both necessary for the optimal accurate sound reproduction. This groundbreaking new technology can be experienced at CES, where HARMAN will showcase the AKG N90Q auto-calibrating, noise-canceling headphones.
In addition to TruNote, Quincy ensured that the N90Q leverage the latest noise-cancelling and sound customization technology in order to optimize the audio experience to the listener's taste. A subtle and continuous adjustment of the bass and treble level ensures sound reproduction remains undistorted. The AKG N90Q will be available for sale in summer 2015. Other headphones that feature TruNote technology will become available later this year.
Last updated: Apr 7, 2020 at 12:10 pm CDT