CONNECTEDEVICE Ltd announces its COGITO (tm) FIT connected watch has been honored with a 2015 Design for Asia (DFA) Merit Award. Organized by the Hong Kong Design Centre (HKDC), the DFA awards will be presented at PMQ on 2 December.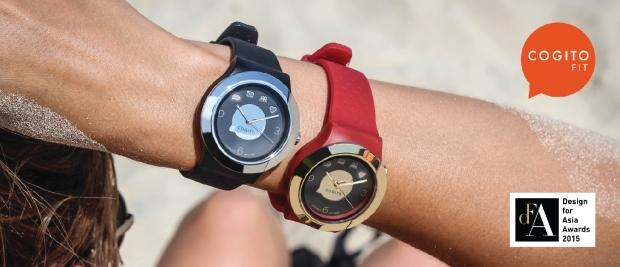 DFA recognizes design excellence, with a particular emphasis on designs that are most influential within Asia. The international panel of judges evaluates products on how they use design to solve Asian problems and improve daily life, create impact on cultural changes and make contributions to society.
With half of the world's population living in Asia, DFA seeks to raise awareness of the unique characteristics of this vast, growing and rapidly maturing market. The organizers highlight the important design considerations of products and interiors, apparel and communications that have an impact on the unique lifestyle in this region.
Henri-Nicolas OLIVIER, CEO of CONNECTEDEVICE Ltd said, "We are honored to receive the Design For Asia Award. COGITO FIT was chosen because it has all the hallmarks of great design - merging intuitive, cutting-edge technology with a smart, stylish accessory."
"The award also demonstrates that our connected watch offers a solution particularly relevant for Asia, where mobile phones are an integral part of daily life," adds Olivier. "COGITO FIT delivers, at a glance, essential notifications from a smartphone directly to the wrist. These customized alerts cut through all the digital noise, allowing users to filter their communications and focus on their top priorities. The watch also doubles as a fitness tracker and seamlessly connects to your iOS and Android smartphone."
"Unlike other smartwatches, COGITO FIT uses a conventional button-cell battery that never requires a recharge. And because it's water resistant, the watch can follow users to places their phone cannot - under the shower, in the rain, on the beach." Olivier continues.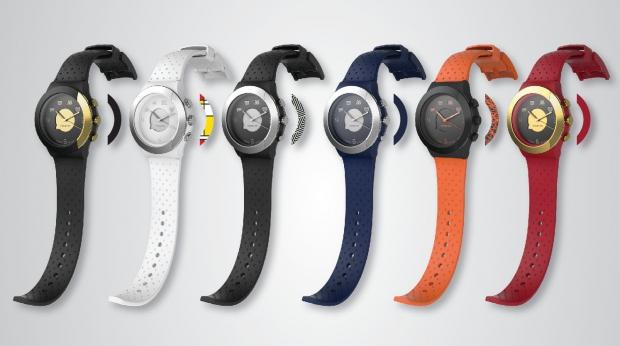 COGITO FIT was selected from among 765 entries, from 24 countries, received this year by the DFA Awards Committee. COGITO FIT and other award winners will display at the Hong Kong Convention and Exhibition Centre, 3-5 December, 2015.
Last updated: Apr 7, 2020 at 12:10 pm CDT