ASUS today announced two new N Series laptops, the 15.6-inch N552 and the 17.3-inch N752. These are the latest and most powerful models in this entertainment-focused range, delivering unprecedented performance from the latest 6th-generation quad-core Intel Core i7 processors with gaming-grade NVIDIA GTX series graphics.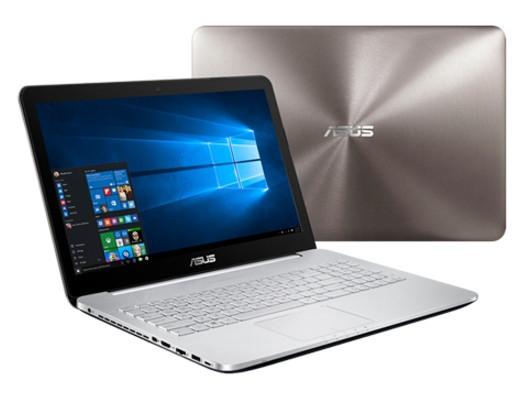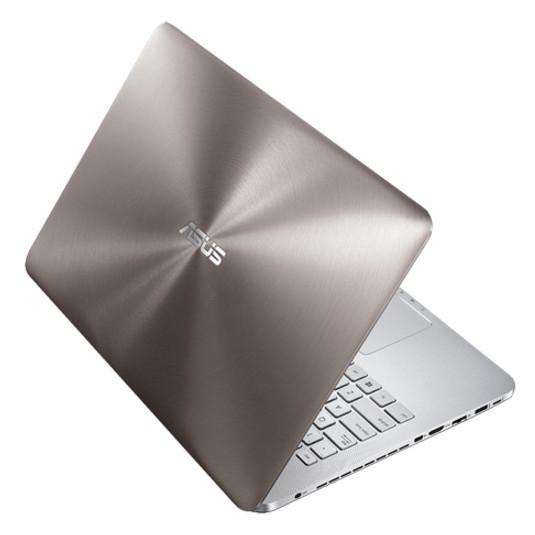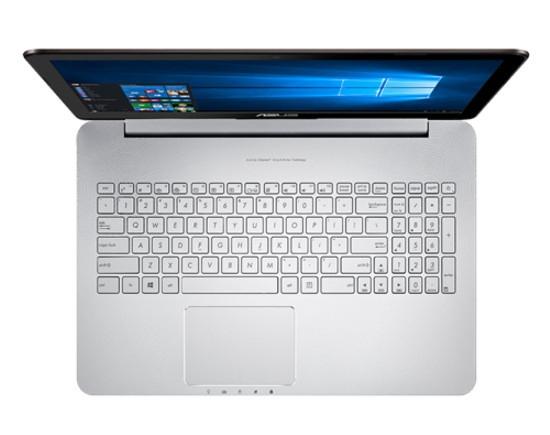 The new models incorporate the latest and fastest technology, including 10 Gbit/s SuperSpeed USB (USB 3.1 Gen 2) with the revolutionary Type-C port, DDR4 RAM, and ultra-fast PCIe 3.0 x4 SSD storage options. Stunningly-detailed, immersive visuals with accurate color reproduction are provided by up to 4K/UHD (3840x2160) wide-gamut IPS displays. Both models feature exclusive ASUS SonicMaster audio, incorporating ICEpower technology, for incredible sound quality. The aluminum-clad, easy-to-open design of N552 and N752 is practical yet sophisticated, with a wealth of gorgeous design details that make these stunning laptops stand out from the crowd.
Unprecedented performance
Every single component in N552 and N752 is chosen to deliver outstanding performance. A high-performance 6th-generation quad-core Intel Core i7 processor, up to NVIDIA GeForce GTX 960M graphics and the latest Windows 10 provide desktop-class performance. For maximum responsiveness, ultra-fast up to 512 GB PCIe x4 1500 MB/s SSD storage is teamed with 16 GB of the latest DDR4 RAM. The revolutionary, reversible USB Type-C port makes connecting devices super-easy, while 10 Gbit/s SuperSpeed USB (USB 3.1 Gen 2) provides ultra-fast transfer speeds that are up to 20 times (20X) faster than USB 2.0 and twice (2X) as fast as USB 3.0.
Immersive 4K/UHD visuals
ASUS N552 and N752 feature up to stunning 4K/UHD (3840 x 2160) IPS displays that have four times (4X) more pixels than standard Full HD displays. With a pixel density of 282ppi, the 4K/UHD display offers immersive visuals that are incredibly crisp and clear, making photos, videos and even the smallest text look sharper than ever before. IPS technology prevents color washout and contrast reduction when the display is viewed at wide angles up to 178 degrees. With a wide color gamut of up to 72% NTSC, 100% sRGB and 74% Adobe RGB, colors are more accurate and more vivid than on standard displays. ASUS Splendid technology further ensures that any kind of visual content is always displayed with the optimum settings. Additionally, ASUS Eye Care mode reduces the levels of blue light by up to 33% for a more comfortable experience when the screen is viewed for long periods.
The most incredible sound on a laptop
To complement the amazing visual capabilities of ASUS N552 and N752, ASUS SonicMaster audio, incorporating ICEpower technology, gives N Series laptops rich, clear, cinematic-quality surround sound from the powerful front-facing speakers. With powerful hardware and fine-tuned software, N Series delivers deep, rich bass and crystal-clear vocals, even at high volume levels. The exclusive ASUS AudioWizard app lets users switch instantly between 6 preset modes to get the best audio for any kind of content, in any environment.
Stylish all-aluminum design
Gorgeous design details abound on ASUS N552 and N752, with an aluminum-clad lid and keyboard area, an exclusive ripple-effect design around the speaker grilles, and subtle diamond-cut highlights. The lid features our iconic spun-metal design with its concentric circles that reflect the spirit of Zen. The easy-to-open design is practical yet sophisticated, and the gently-illuminated ASUS logo on the lid highlights the user's taste and style. An ergonomic backlit keyboard is sturdily-constructed in a single piece for a superb typing experience. Minimal key-float with an ergonomic 1.8 mm key travel makes it a joy to use, anywhere. With a choice of 15.6-inch and 17.3-inch modes, these new N Series laptops are the perfect portable replacement for a high-end desktop PC, so users can now take their entertainment anywhere.
Last updated: Apr 7, 2020 at 12:10 pm CDT