HyperX, a division of Kingston Technology Company, Inc., the independent world leader in memory products, today announced the launch of HyperX Savage USB Flash drive. The USB drive joins the HyperX Savage range of products including DRAM and SSDs, replacing the successful DataTraveler HyperX 3.0.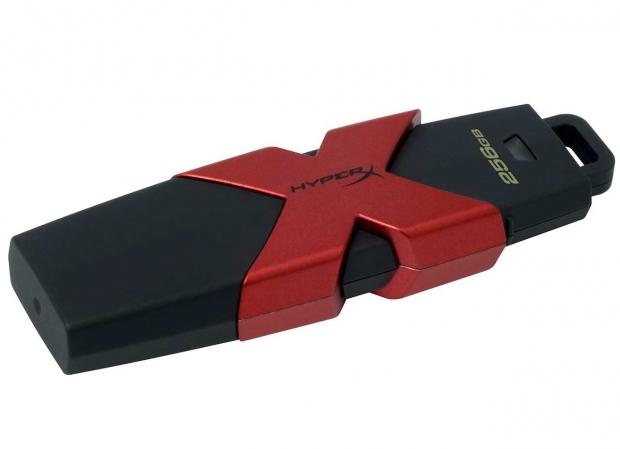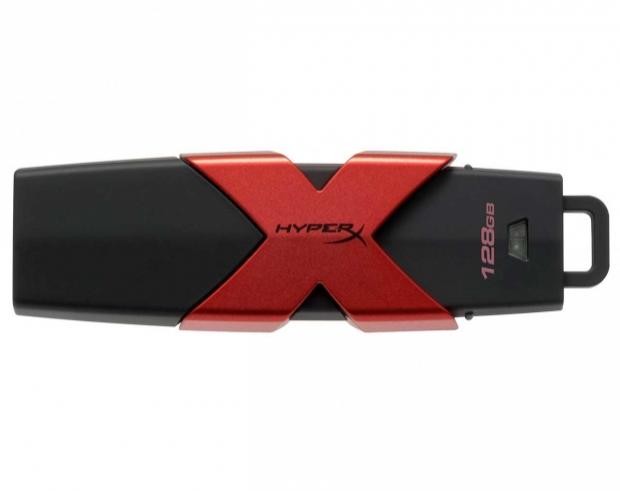 HyperX Savage USB Flash drive operates at exceptionally fast transfer speeds of up to 350MB/s read and 250MB/s write, and is available in 64GB, 128GB and 256GB capacities. The speedy USB 3.1 Gen. 1 (USB 3.0) Flash drive makes it great for users who want to spend less time waiting for files to transfer. HyperX Savage USB drive lets anyone store large digital files like movies, music, and hi-res images, quickly. It features a bold design with its sleek black casing and metallic red HyperX emblem. The drive both complements and is compatible with the latest desktops, notebooks and gaming consoles such as PS4 and Xbox One.
"We are excited to offer this USB drive for gamers and enthusiasts to take advantage of the emerging USB 3.1 Gen. 1 standard, also commonly referred to as USB 3.0," said Valentina Vitolo, Flash Business Manager, EMEA. "This is our fastest USB Flash drive and the combination of high performance, great looks and aggressive design makes it a perfect solution for PCs and consoles."
HyperX Savage USB Flash drive is backed by a five-year warranty, free live technical support and legendary HyperX reliability.
HyperX is the high-performance product division of Kingston Technology encompassing high-speed DDR4 and DDR3 memory, SSDs, USB Flash drives, and gaming accessories. Targeted at gamers, overclockers and enthusiasts, HyperX is known throughout the world for quality, performance and innovation. HyperX is committed to eSports as it sponsors over 20 teams globally and is the main sponsor of Intel Extreme Masters. HyperX can be found at many shows including Brasil Game Show, China Joy, DreamHack, gamescom and PAX.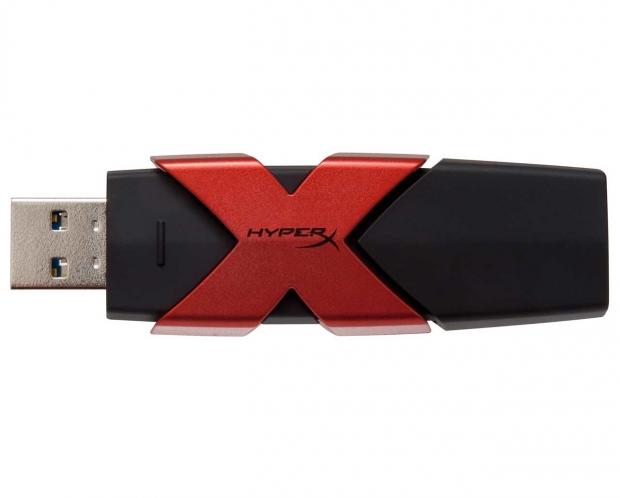 HyperX Savage USB Features and Specifications:
Blazing fast transfer speeds: HyperX Savage delivers blazing transfer speeds of 350MB/s read and 250MB/s write (64GB model delivers 350MB/s read and 180MB/s write) to save time and let you

quickly access files with no performance lag. Capacities up to 256GB provide plenty of room to store large files including movies, high-resolution images, music, games and more.

USB 3.1 Gen. 1 functionality: HyperX Savage is compliant with USB 3.1 Gen. 1 specifications to let you take advantage of USB 3.0 ports in newer notebooks and desktops.

Bold design: This stylish drive has an aggressive look that complements the latest PCs and consoles. Its sleek black casing is accented with the signature HyperX logo in metallic red.

Multi-platform compatibility: Use this versatile drive on multiple platforms, including desktops, notebooks and gaming consoles1 including PS4, PS3, Xbox One and Xbox 360. Its slim design fits in tight console USB ports and it lets console users quickly transfer their profiles.

Capacities: 64GB, 128GB, 256GB

Speed: USB 3.1 Gen. 1 (USB 3.0)
- 64GB: 350MB/s read, 180MB/s write
- 128GB−256GB: 350MB/s read, 250MB/s write
Dimension: 76.3mm x 23.48mm x 12.17mm

Operating Temperature: 32 degree F to 140 degree F (0 degree C to 60 degree C)

Storage Temperature: -4 degree F to 185 degree F (-20 degree C to 85 degree C)

Warrant/Support: Five-year warranty with free technical support

Backwards Compatible: USB 3.0 and USB 2.0
Last updated: Apr 7, 2020 at 12:10 pm CDT