How much faster is an overclocked GeForce GTX 980 at 4K?
What will an overclocked MSI GeForce GTX 980 provide that the reference GTX 980 can't? Let's see.
I recently had a reader e-mail me asking about the difference between a stock or reference NVIDIA GeForce GTX 980 and the various overclocked models on the market. I haven't been able to do an article on this as I stepped into the shoes of VGA Editor a few months after NVIDIA launched its GeForce GTX 980s.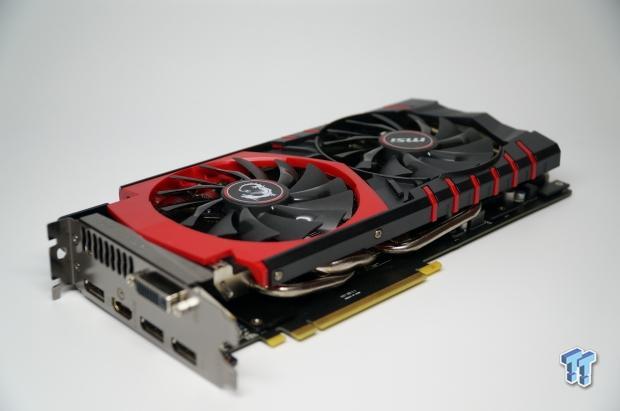 This meant that I didn't have any non-reference GTX 980s, but I've just secured one from MSI recently in the form of the MSI GeForce GTX 980 Gaming 4G LE. Thanks to MSI, we can now run a benchmark of an overclocked GeForce GTX 980 against the still-impressive reference GTX 980 from NVIDIA.
But first, we'll have a look at the differences between the reference GTX 980 and MSI's GTX 980 Gaming 4G LE in terms of specifications, cooling and display outputs.

As for our system, here are the specs of our test bed: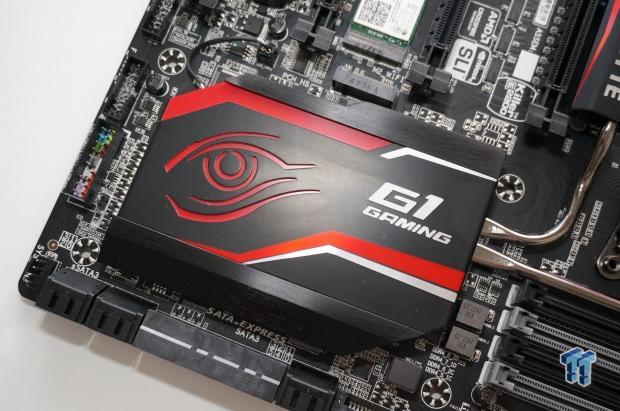 CPU: Intel Core i7 5820K processor w/Corsair H110 cooler
Motherboard: GIGABYTE X99 Gaming G1 Wi-Fi
RAM: 16GB Corsair Vengeance 2666MHz DDR4
Storage: 240GB SanDisk Extreme II and 480GB SanDisk Extreme II
Chassis: Lian Li T60 Pit Stop
PSU: Corsair AX1200i digital PSU
Software: Windows 7 Ultimate x64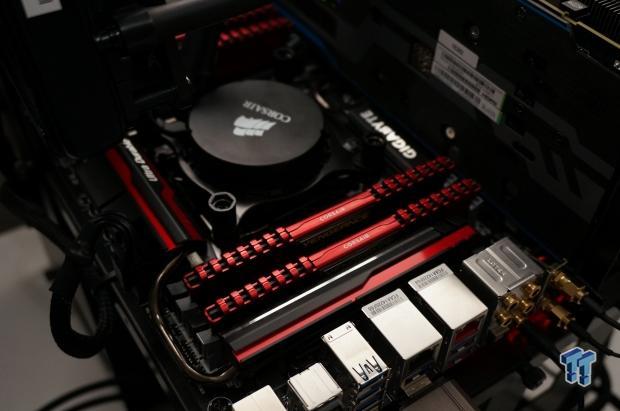 Battlefield 4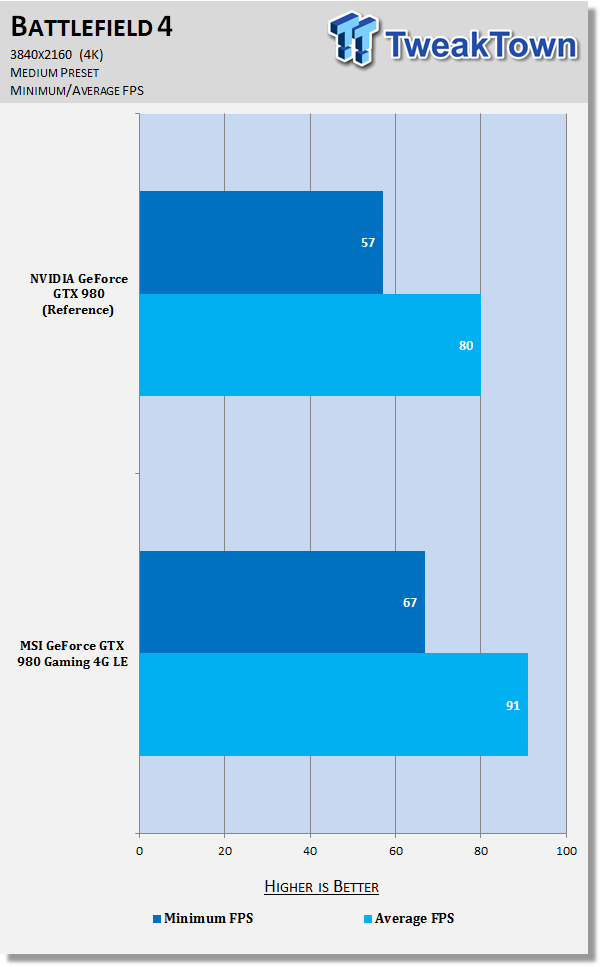 Grand Theft Auto V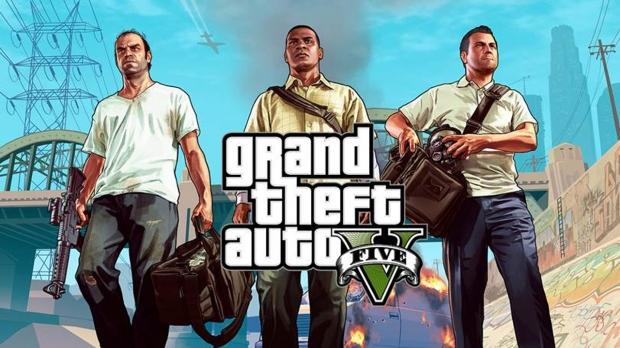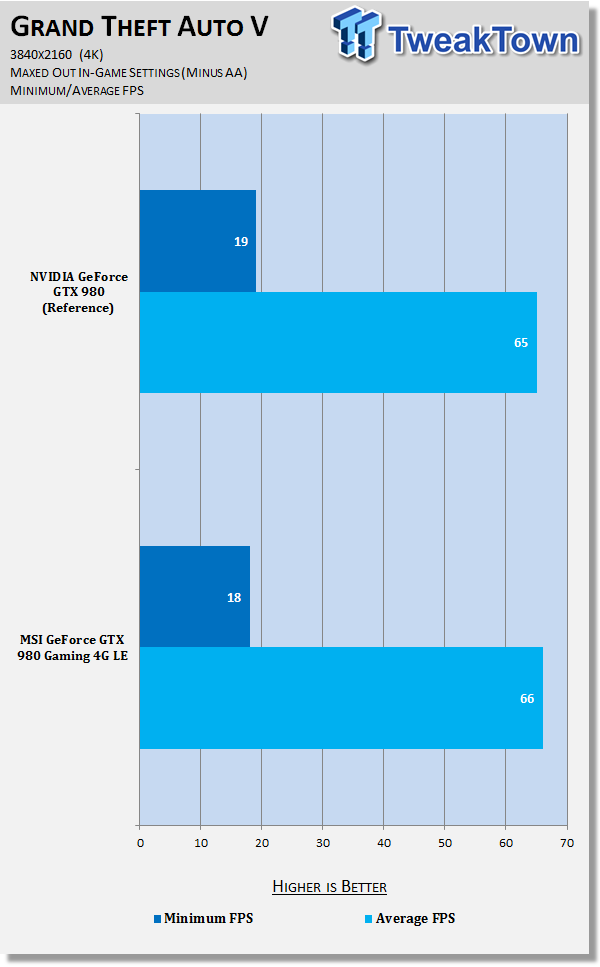 GRID Autosport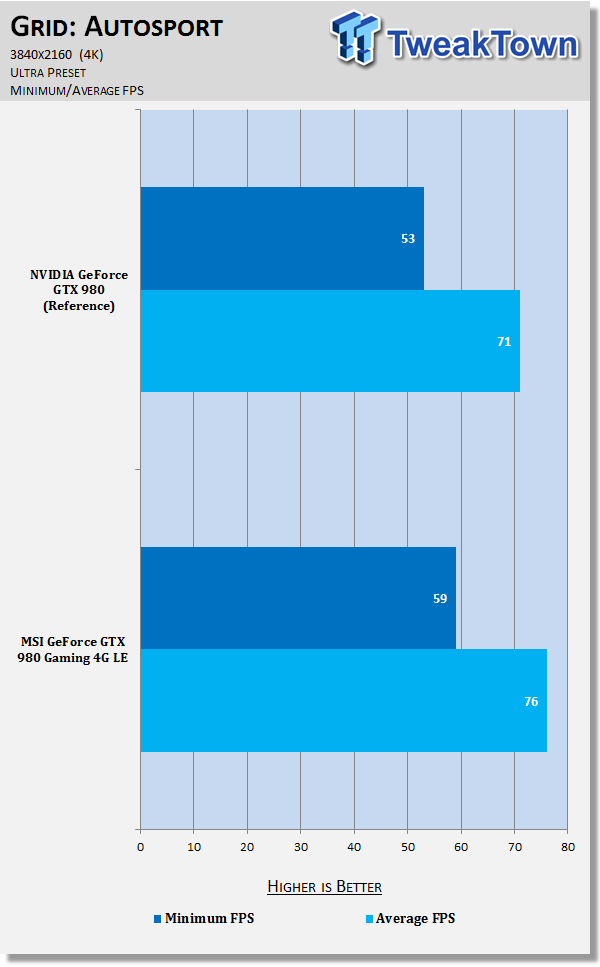 Metro: Last Light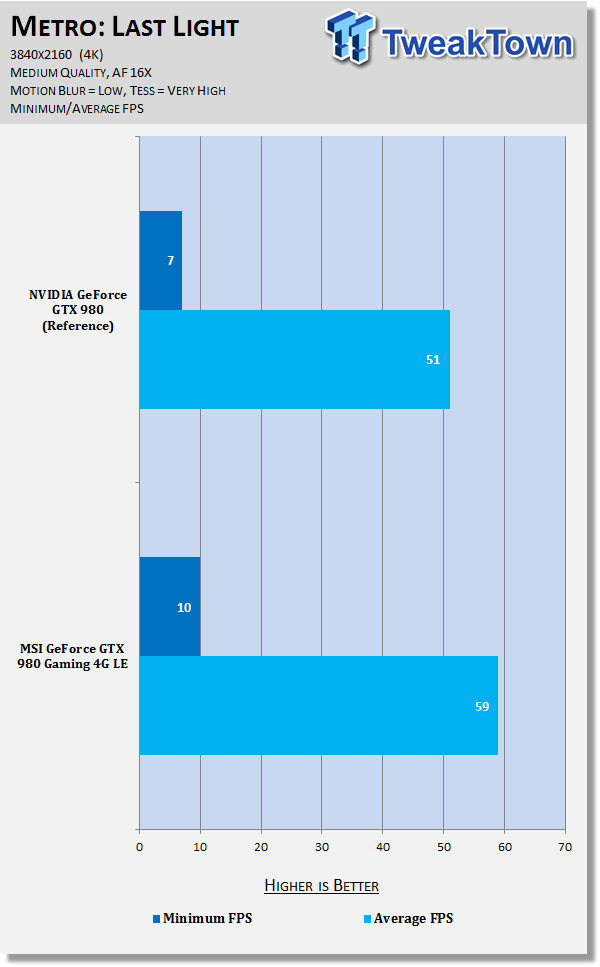 Middle-earth: Shadow of Mordor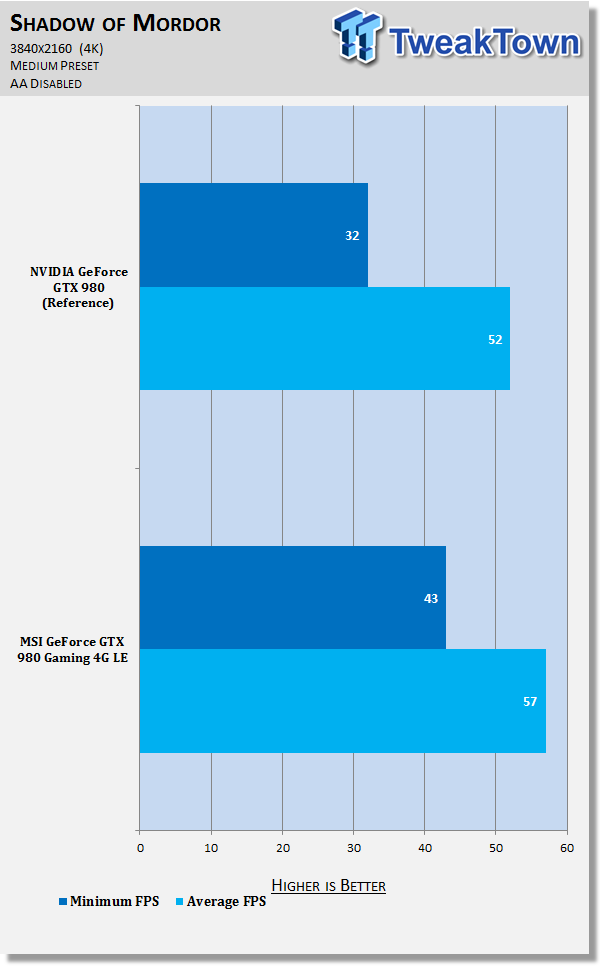 Tomb Raider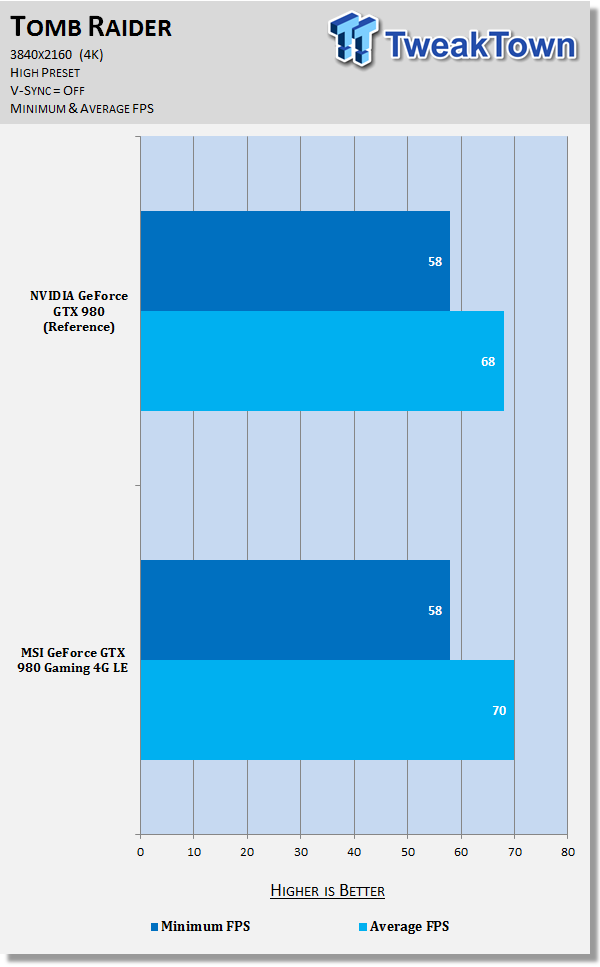 BioShock Infinite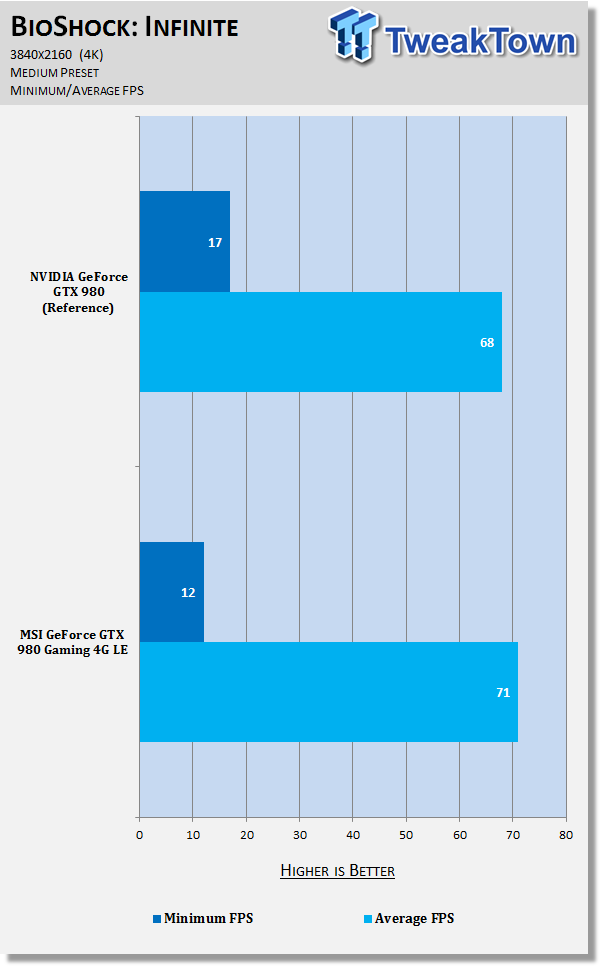 Final Thoughts
As you can see, the performance benefits are great. We have around 10-20% additional performance on average, which is great. Not only that, but we have a much better cooler thanks to MSI's inclusion of the Twin Frozr V cooler versus the stock blower design on the reference GeForce GTX 980 from NVIDIA.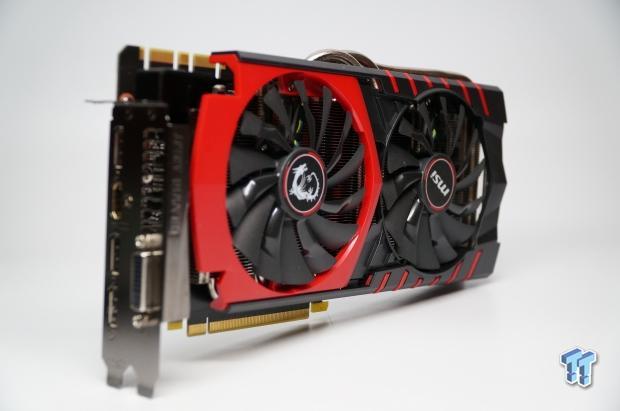 The MSI card has varying clock speeds, with Silent/Gaming/OC modes. This provides Core Clock speeds of 1127MHz, 1140MHz and 1152MHz, respectively. The reference GTX 980 has a Core Clock of 1126MHz, so the MSI card is only 35MHz faster with its best OC Mode.
This isn't MSI's fastest GeForce GTX 980, as they have the GTX 980 Gaming 4G which is the top dog of their GTX 980 lineup. The GTX 980 Gaming 4G has an OC Mode clock speed of 1216MHz, compared to 'just' 1152MHz. We haven't got this in our arsenal to compare against, but on our full review of the MSI GeForce GTX 980 Gaming 4G LE, we will be overclocking it and seeing if we can squeeze some additional speed from it - which we're sure we will.
Last updated: Nov 3, 2020 at 07:12 pm CST
Related Tags