NVIDIA has just launched its new, 10th generation GeForce architecture, Maxwell. There have been two new Maxwell-based cards launched for the moment on desktop, the GeForce GTX 980 and GTX 970. NVIDIA were kind enough to send me two of their new GTX 980s, which I promptly threw into SLI and began partying with.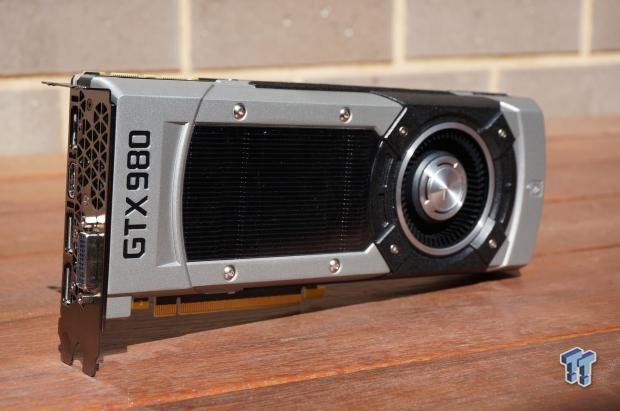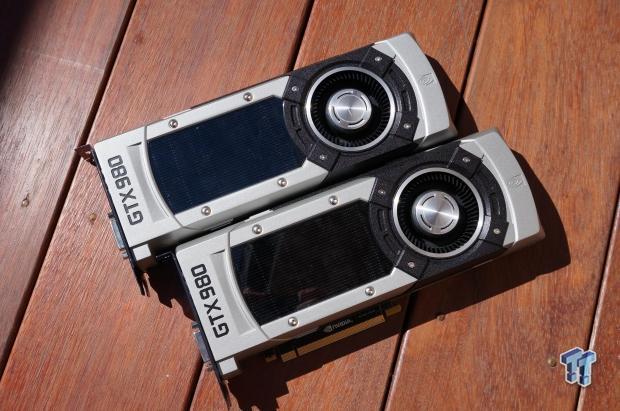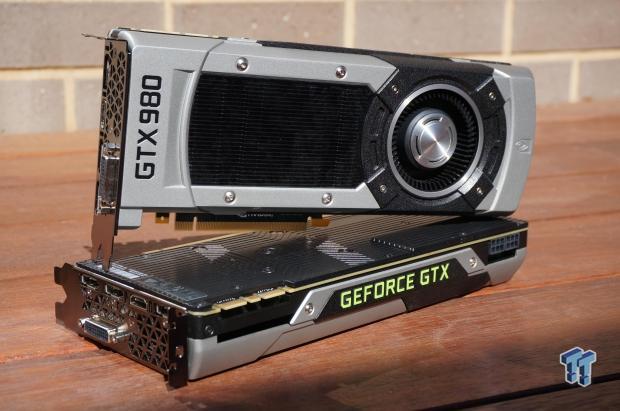 I have two GTX 780s here in SLI, so I decided to run some tests at 2560x1440 to begin with, with some more tests coming in the coming days and weeks. First off, we're going to run a bunch of benchmarks at 2560x1440, then we'll move onto 4K, and then we'll see how these bad boys overclock, since there is a heck of a lot of headroom left in the GTX 980s for some serious overclocking.
First, let's take a look at the setup we're running with.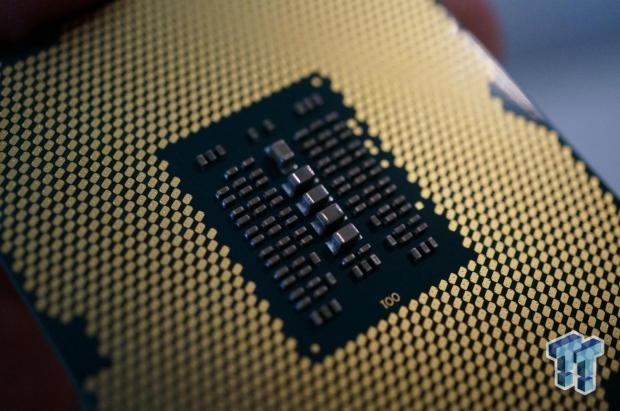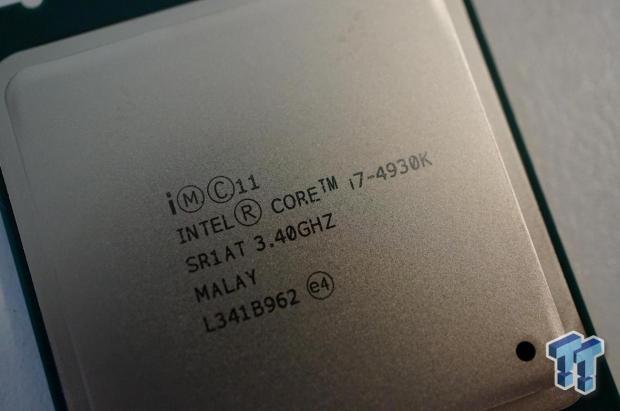 CPU: Intel Core i7 4930K processor w/Corsair H110 cooler
Motherboard: ASUS Rampage IV Black Edition
RAM: 16GB of Corsair Vengeance 2400MHz DDR3
Storage: 240GB SanDisk Extreme II and 480GB SanDisk Extreme II
Chassis: InWin X-Frame Limited Edition
PSU: Corsair AX1200i digital PSU
Software: Windows 7 Ultimate x64
Drivers: GeForce 344.07 (early release)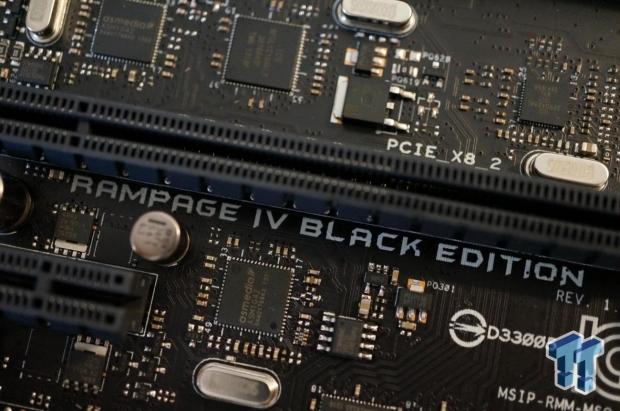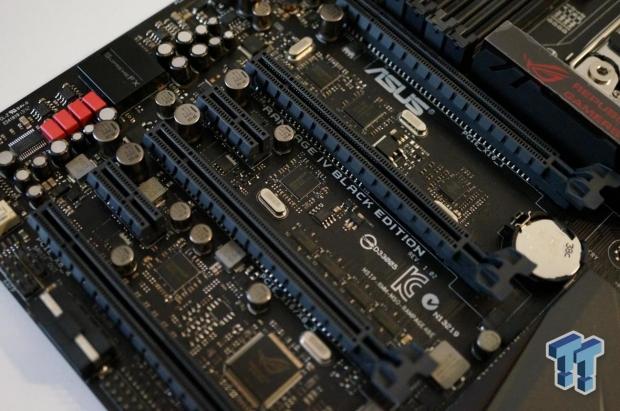 I'd like to take the time to thank our very awesome partners for supplying us with the hardware that made this build possible: ASUS, Corsair, InWin, SanDisk and of course, NVIDIA. Without them, we wouldn't be here today running this test, so thank you to everyone who I've worked with to get this hardware onto my desk, it means a lot.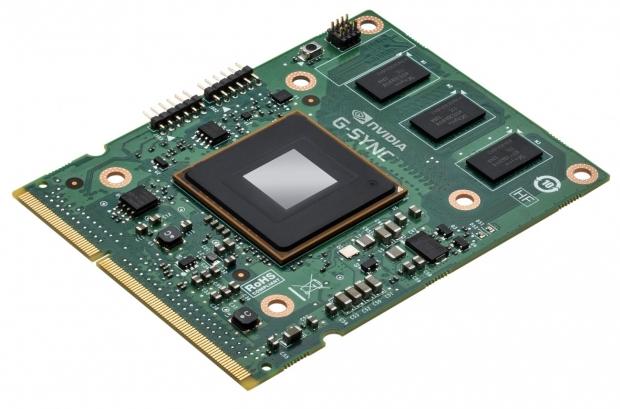 As for the GPUs, we of course have the two GeForce GTX 980s, and two GTX 780s, both reference cards directly from NVIDIA. When it comes to the display, we used the ASUS ROG Swift PG278Q, which is powered by NVIDIA's G-SYNC technology.
Benchmarks
We've changed some of our benchmarks over the last couple of months, so now we're rocking a few new ones, as well as some of our old favorites. Let's get straight into it, with our synthetic benchmarks: Futuremark's 3DMark and Unigine's Heaven.
3DMark - Fire Strike Extreme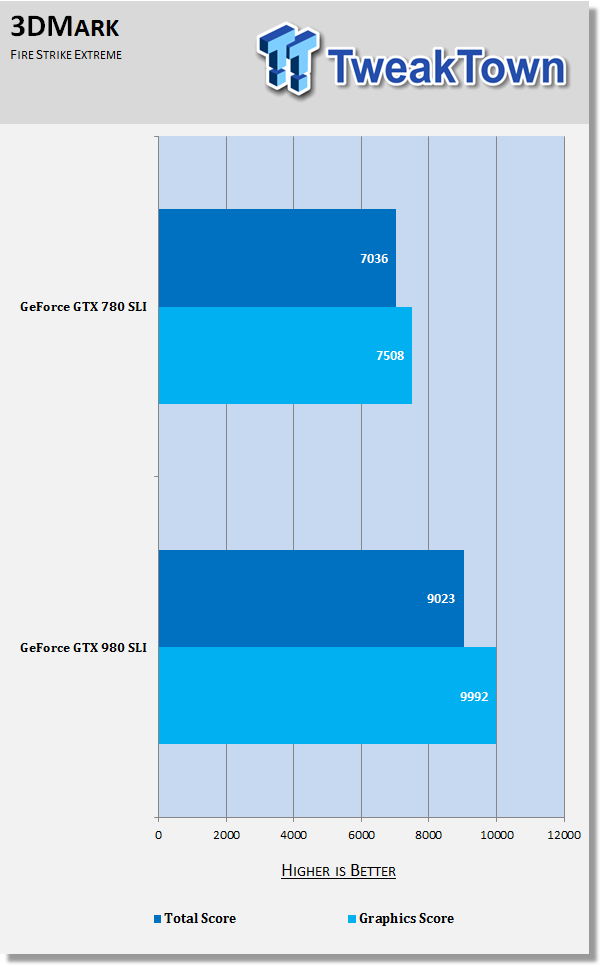 For our first test, the GTX 980 SLI setup really pushes the game up against the GTX 780s. We can see here that we have a jump of around 28% in the Total Score, with the Graphics Score jumping by around 33%. This is an impressive result, but it's a synthetic benchmark, with real-world performance tending to be much different. We should see some new world records with the GTX 980s though, that's for sure.
Unigine Heaven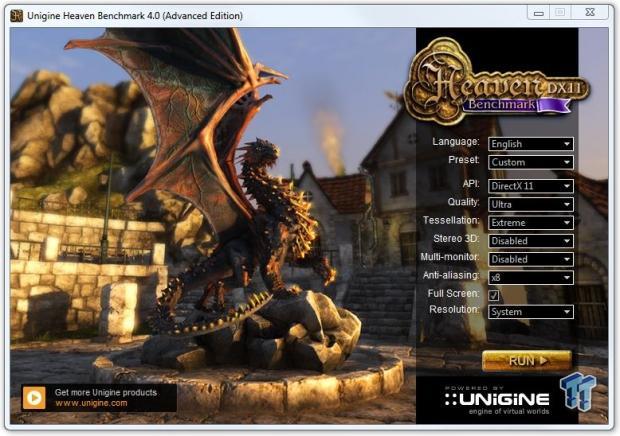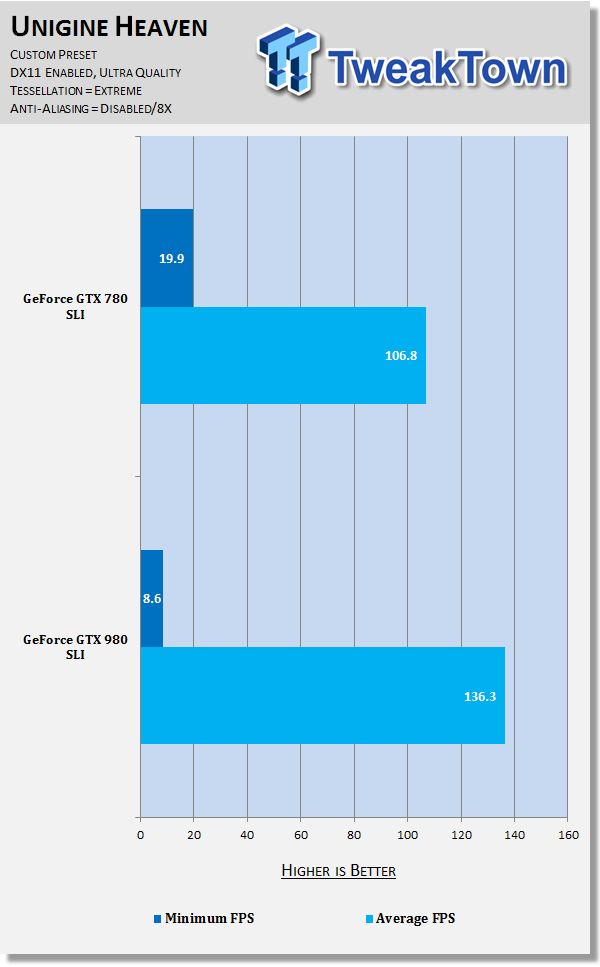 Again, we have the GTX 780 SLI setup taking out the minimum FPS game with 19.9FPS against 8.6FPS, but the average FPS is where the GTX 980 SLI setup really shines. We have 106.8FPS on the GTX 780 SLI setup, while the GTX 980 SLI setup runs out ahead with 136.3FPS, an increase of around 27%.
Gaming Benchmarks
Our gaming benchmarks stick to games with built-in benchmarks, which enables us to allow you, our readers, to conduct the identical benchmarks to us. We will provide some other benchmarks in the future, such as Battlefield 4, but these will be provided separately to the benchmarks we have here today.
GRID: Autosport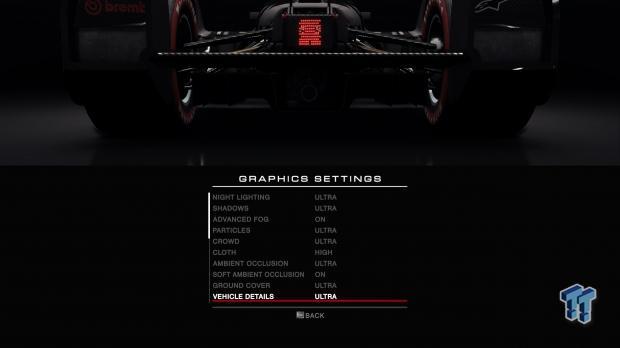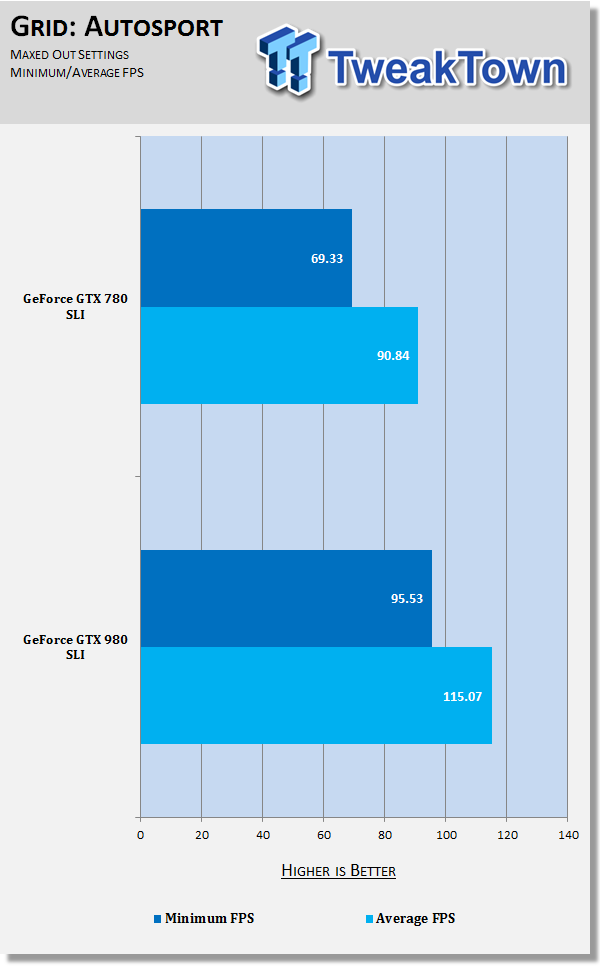 GRID: Autosport is the latest to our benchmark lineup, and a title that really shows the strength of the new Maxwell-powered GeForce GTX 980 GPUs. As you can see, there's a decent improvement at 1440p, with the the most important detail of them all increasing: minimum FPS.
We can see that it has increased from 69.33FPS to 95.53FPS, or an increase of 37%, an excellent improvement. The increase in the average frame rate didn't jump that high, but it's still a great increase of 26%.
Metro: Last Light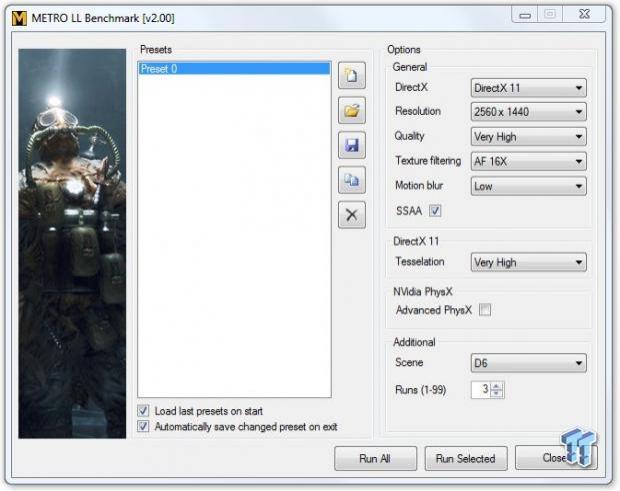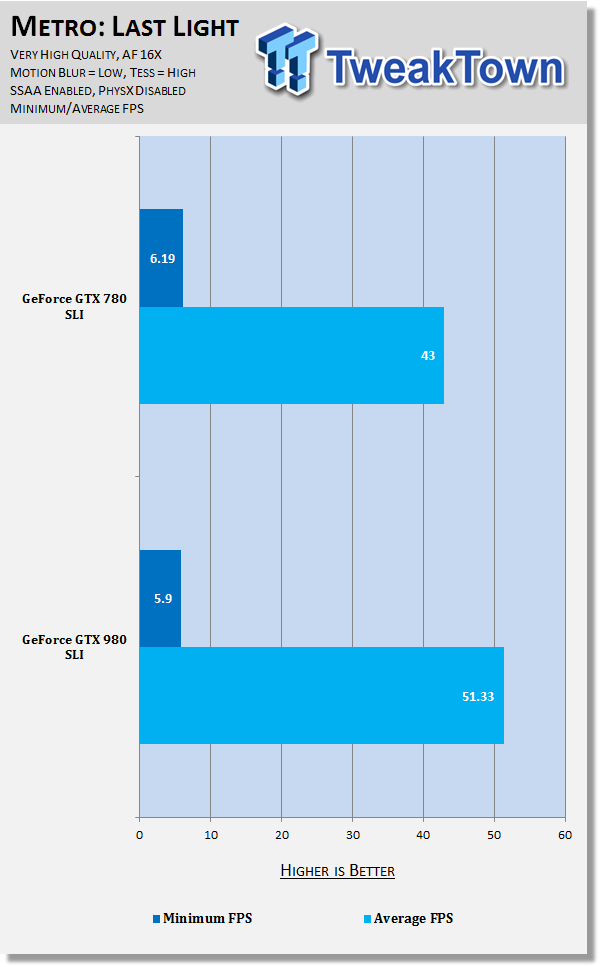 Metro: Last Light is a really harsh game on GPUs, but the GTX 980 SLI setup didn't provide that much of a jump, but it's still an improvement. The minimum frame rate was slightly lower on the GTX 980 SLI setup, with 5.9FPS compared to 6.1FPS on the GTX 780 setup.
The average frame rate is where all of the performance improvement is at, with the Maxwell-based GTX 980 SLI setup pushing out 51.3FPS, while the GTX 780 SLI setup managed 43FPS. This has the GTX 980 setup providing an improvement of 19%, which is a decent result.
BioShock Infinite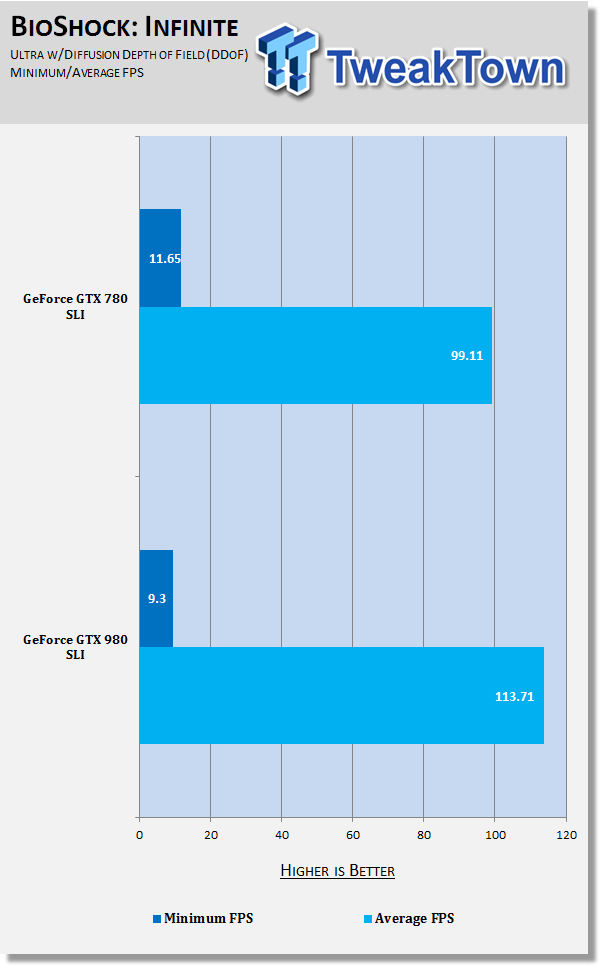 BioShock Infinite is another game where our minimum frame rate is lower on the newer cards, with 9.3FPS on the GTX 980 SLI, and 11.6FPS on the GTX 780 SLI. The average frame rate provides a bigger improvement, with 99.1FPS on the GTX 780 SLI up to 113.7FPS on the GTX 980 SLI setup.
The average FPS is where the performance is required, with an impressive 14% increase over the GTX 780 SLI setup.
DiRT Showdown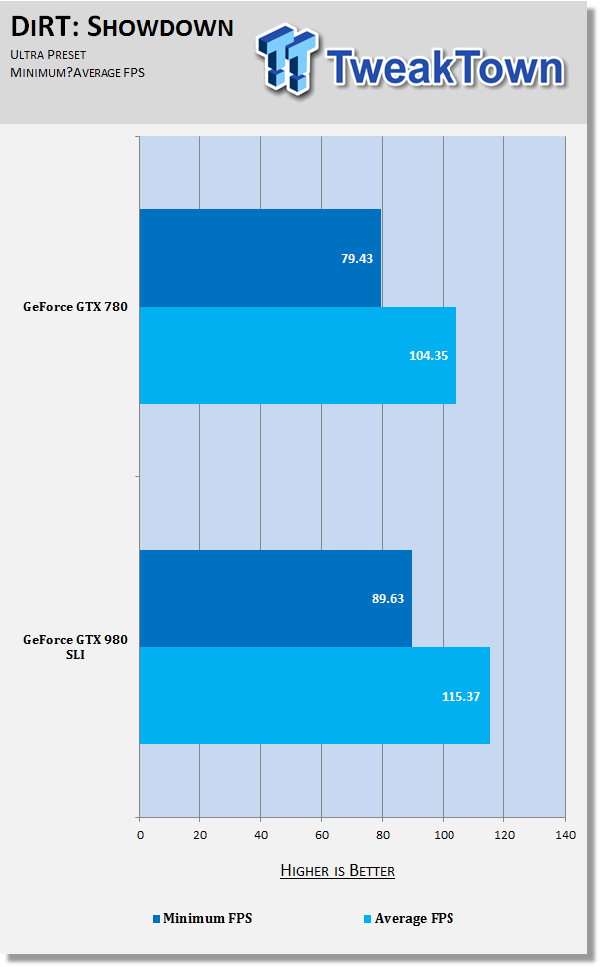 Performance improvements begin to taper off with the GTX 980 SLI setup on DiRT Showdown, but we still have an increase in both the minimum and average FPS. Starting with the minimum, we go up from 79.4FPS to 89.6FPS, an increase of around 12%.
Moving onto the average frame rate side of things, the GTX 780 SLI setup performed well with 104.3FPS, while the new GTX 980 SLI setup provided 115.3FPS, an increase of 10%.
Batman: Arkham Origins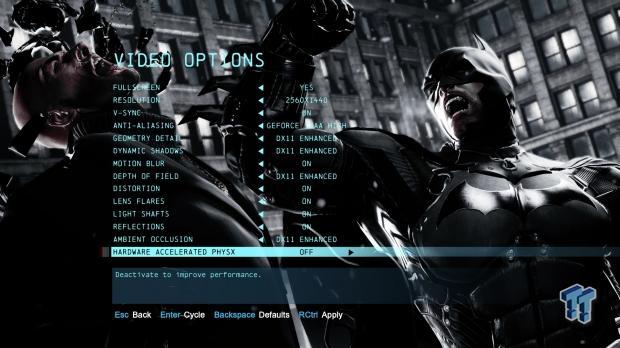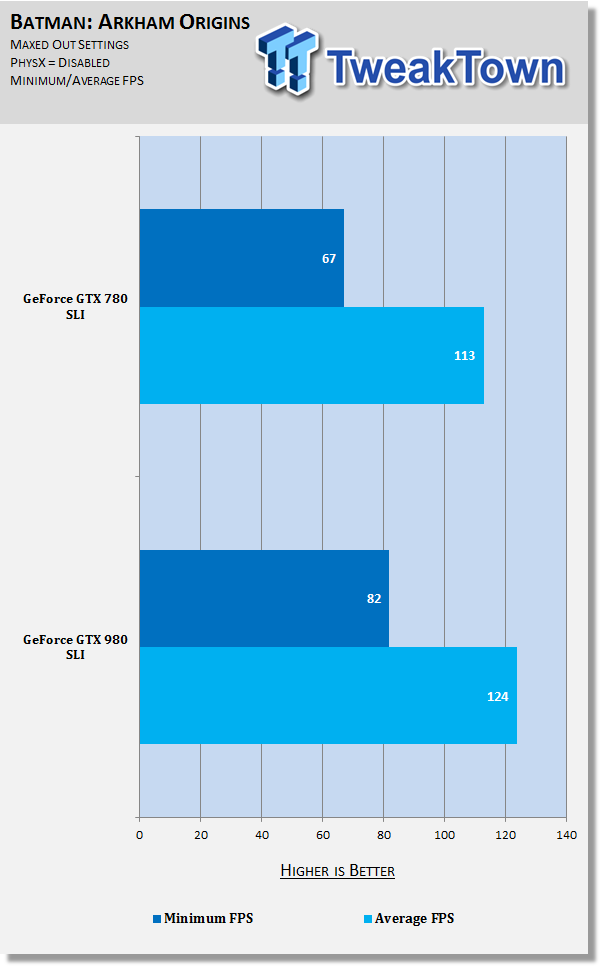 Batman: Arkham Origins is another new game in our benchmarking lineup, which proved to be a good test showing the increase in performance between the GTX 980 and GTX 780. Starting with the minimum frame rates, we have 67FPS versus 82FPS between our GTX 780 SLI and GTX 980 SLI, an increase of around 22%.
The average frame rate also saw an improvement, but not as much as the minimum, increasing from 113FPS on the GTX 780 SLI setup, to 124FPS on the GTX 980 SLI setup, an increase of around 9%.
Power consumption and noise
This is something I find quite interesting, as the GTX 780 SLI setup is already a quiet system. I find it hard to do a synthetic noise test, but I'll be providing more of a 'my thoughts' on the system I'm using. Thanks to using a test bed, I get up close and personal with my setup, so I hear the cards much more than you would in a normal chassis.
Even at full load through any of our benchmarks today, I didn't hear the fan on either SLI setups crank up. Sure, they make noise, but no way near the noise that is generated by some of my other GPUs, especially my aftermarket SAPPHIRE R9 290X Tri-X GPUs, which are incredibly noisy when they are under load.
When it comes to power consumption, I found the GTX 780 SLI setup using around 460-470W of power under full load (in something like Heaven), while the GTX 980 SLI setup was using around 400-410W of power, a massive reduction. So while we're using less power, we're receiving around 10-20% extra performance. NVIDIA has done wonders here.
Final Thoughts
All-in-all, NVIDIA has done an incredible job with Maxwell. After discussions with others, who find the Maxwell architecture, or GTX 980 not that great, I'm the total opposite. The 28nm process isn't going to provide an insane jump in performance, as we're hitting the ceiling of what the silicon is capable of. This means that NVIDIA had to play around with the new architecture, on the existing process, in order to squeeze this type of performance.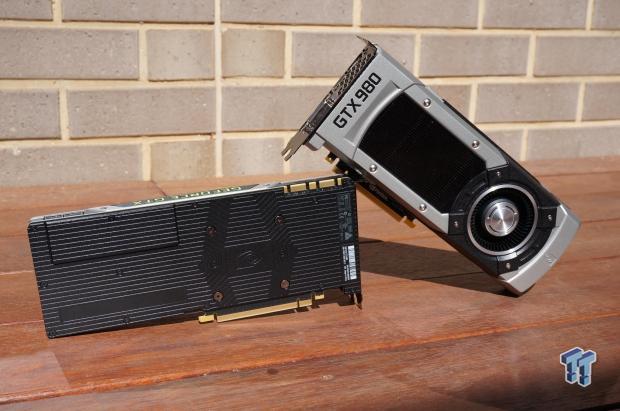 For the 28nm process, NVIDIA has squeezed an incredible amount of performance out of it, all while using less power - something that normally never happens. The power consumption usually comes included with a process shrink, but this isn't happening here. NVIDIA has moulded the best of both world's: Tegra and GeForce, to provide Maxwell - the most impressive GPU to date.
Sure, that's a big call, but it's justified throughout everything you do. From noise levels, to performance-per-watt, a lowered TDP, a $549 price at such an amazingly powerful card, NVIDIA has delivered a true successor to the GTX 780. Maxwell, is the new king.
Last updated: Nov 3, 2020 at 07:12 pm CST