Radeon R9 290X overclocked and benchmarked at 4K
We heavily overclock our amazing SAPPHIRE Radeon R9 290X Tri-X GPUs, and test them again at 4K.
A couple of days ago I wrote an article, testing out two SAPPHIRE Radeon R9 290X Tri-X GPUs in CrossFire, at 3840x2160 - or 4K - or Ultra HD. We had some surprising results, but I thought we could overclock them, and see what we can find.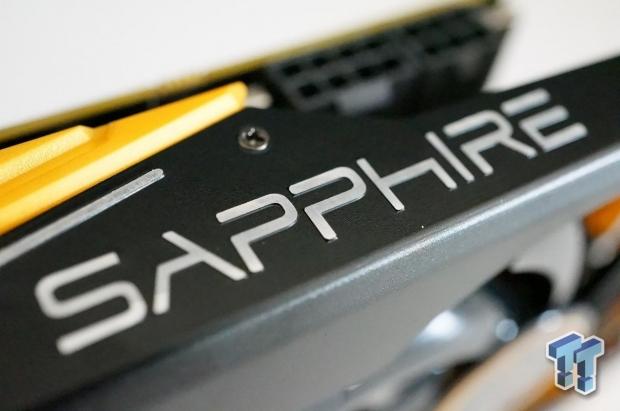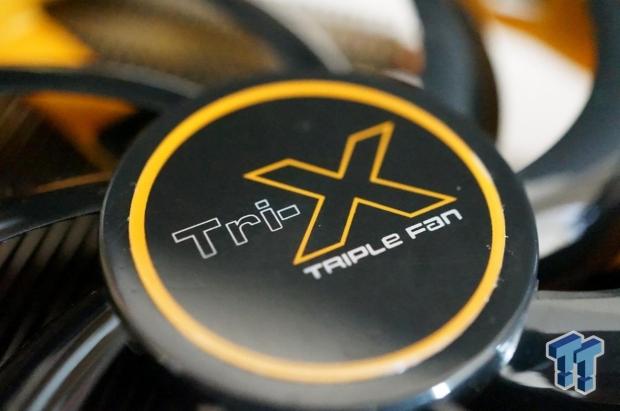 Firstly - hot DAMN do these Tri-X GPUs overclock! I went from the stock 1040MHz Core, to a huge 1200MHz. As for the RAM: the SAPPHIRE R9 290X Tri-X has some serious overclocking power! We were able to drive it up from 1200MHz all the way through to 1650MHz, completely stable in all of our tests bar one.
This is just completely incredible, as it provides us with an insane 422.4GB/sec of memory bandwidth. This is an all-important step of overclocking, and provides some much needed headroom when we're gaming and testing at an insane 3840x2160.
The overclocked SAPPHIRE Radeon R9 290X Tri-X GPUs did run considerably louder and hotter - which is to be expected with these insane increases in bandwidth and clock speeds. We'll have another article soon which looks at power draw and noise comparing AMD against NVIDIA.
[img]32[/img]
We're still testing them on our Haswell setup, but we're soon moving to a Sandy Bridge-E rig, where we'll re-run the benchmarks we've already run, and are running today. This will be coming in the next month or so, we have nearly everything, we're just waiting on a few more parts.
We'd like to thank Corsair, AMD, GIGABYTE, AMD, Corsair, and InWin for making this all happen - without you, we couldn't have done it. AMD and SAPPHIRE really stepped up here, providing the two SAPPHIRE Radeon R9 290X Tri-X GPUs we're testing, so I'd really like to take the time out and personally thank them - it means a lot to have your support, and we wouldn't be here today without it.
Now I'm sure you want to know the exact specs of the system, so here we go:
CPU: Intel Core i7 4770K "Haswell" processor w/Corsair H110i cooler
Motherboard: GIGABYTE Z87X-OC
GPUs: SAPPHIRE Radeon R9 290X Tri-X (2x)
RAM: Corsair Vengeance Pro 16GB kit of 2400MHz DDR3
Storage: 240GB Corsair Neutron GTX and 480GB Corsair Neutron GTX
Chassis: InWin X-Frame Limited Edition
PSU: Corsair AX1200i digital PSU
Software: Windows 7 Ultimate x64
We're using the Seiki Digital SE39UY04 display, which is a 39-inch 4K-capable TV. This means we're running a resolution of 3840x2160, which is truly epic in person. We have a review of this display coming up soon, but for now we have an unboxing and initial impressions you can check out.
DiRT: Showdown:
DiRT: Showdown had some impressive results, but nothing that surprised me. We saw the minimum FPS on our single R9 290X Tri-X jump from 38.8FPS to 40.7FPS - nothing to write home about. The average FPS jumped from 45.3 to 49.6FPS - edging closer to those magic 60FPS numbers we need.
As for the CrossFire setup, we saw an increase from 66FPS to 70FPS minimum, and an increase form 83FPS to 85.1FPS - overclocking, even to this extreme, didn't really see any benefits to consider the increased heat, noise and power draw.
BioShock Infinite:
BioShock: Infinite is our first test with some serious improvements with our overclock. On a single GPU, we see the minimum FPS do nothing - shifting from 14.8FPS to 15FPS - but those average numbers are impressive: 30.6FPS at stock, to 35.4FPS overclocked.
Turning CrossFire on saw the same 12.5FPS as minimum, but the average FPS climbed from 59.2FPS to 68.6FPS - something I didn't quite expect. Driving 3840x2160 at 68.6FPS in BioShock: Infinite is impressive to say the least.
Sleeping Dogs:
Sleeping Dogs did not like our overclock - so we could not complete the benchmark with our overclocked GPUs.
Metro: Last Light:
Metro: Last Light is the newest addition to our benchmarking lineup, and wow do we see some improvements. Our single GPU didn't see any improvements, but actually a decrease in minimum FPS from 8.8 to 8.5FPS. But the average FPS jumped from 13.6FPS to 15.4FPS.
Turning on that second card - massive improvements. We jump from 4.5FPS minimum to 7FPS - something to write home about, finally! The average FPS increased by a decent amount, from 22.6FPS to 26.9FPS.
Tomb Raider:
Tomb Raider is another game that didn't see much of an improvement, with the minimum FPS on our single R9 290X Tri-X GPU jumping from 23.8FPS to 26FPS and our average FPS climbed slightly from 29.3FPS to 31.9FPS.
Turning on that second GPU saw some better numbers with our overclock, with out 40.3FPS minimum turning into 44.7FPS and our average FPS not increasing much unfortunately, from 56.5FPS to 58.1FPS.
Hitman: Absolution:
Hitman: Absolution saw some decent increases with our single GPU, jumping from 38.8FPS to 40.7FPS on a single card - stock and overclocked - while the average FPS jump being impressive from 45.3FPS to 49.6FPS.
The CrossFire setup didn't fare so well, with minimum FPS numbers jumping from 66 to 70FPS, and average numbers not impressing either: 83FPS to 85.1FPS.
Final Thoughts:
Should you overclock your SAPPHIRE Radeon R9 290X Tri-X GPUs? Well, that's a hard question - we aren't seeing huge improvements on our benchmarks, unless you're really pushing the cards. Our Metro: Last Light numbers are impressive, with it being the standout game for the overclocking argument.
I think we're also seeing a drop because games just aren't optimized for the PC anymore. We're throwing two very expensive GPUs at these games, at a resolution the next-gen consoles could only have wet dreams over, and for what? ~10% increase across the board?
If you're wanting to benchmark, or simply squeeze every last MHz out of your GPU - then you really need to consider these GPUs. I can't believe the overclock we experienced with it, being nothing short of astounding.
The next step? Some average FPS numbers in Battlefield 4 and Star Citizen on triple 1440p screens.
Last updated: Nov 3, 2020 at 07:12 pm CST
Related Tags