SAPPHIRE Radeon R9 290X Tri-X benchmarked at 4K
We test out some SAPPHIRE Radeon R9 290X Tri-X GPUs with our 4K display.
My family is enjoying some food and each other, I'm enjoying a nice alcoholic beverage, while I sit here in my shorts on a nice, sunny day here in Australia. What better time is it to test out some Radeon R9 290X GPUs?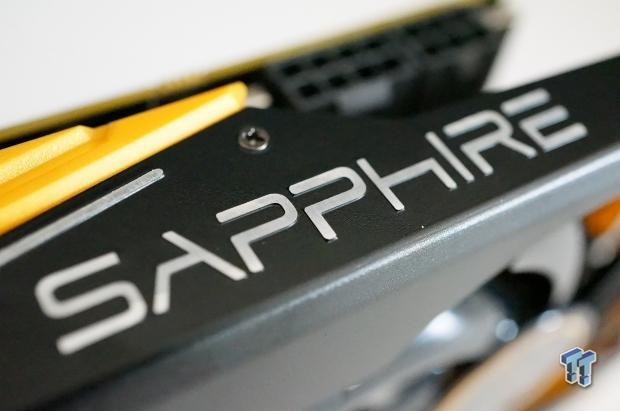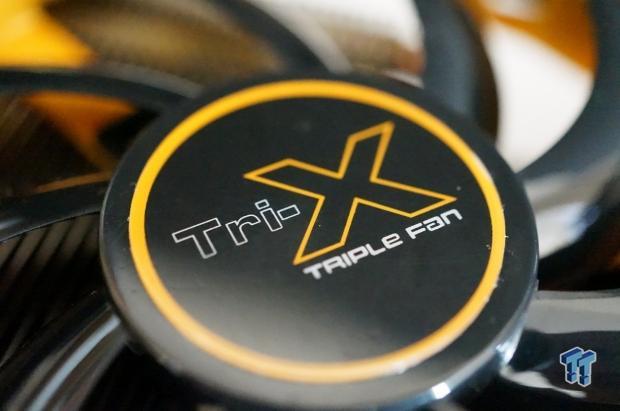 I've played with the Radeon HD 7970s, and while they perform well, the new Radeon R9 290X GPUs are based on the Hawaii architecture, play much better with higher resolutions such as 3840x2160, or 4K, and no longer require a physical CrossFire connection.
We're still testing them on our Haswell setup, but we're soon moving to a Sandy Bridge-E rig, where we'll re-run the benchmarks we've already run, and are running today. This will be coming in the next month or so, we have nearly everything, we're just waiting on a few more parts.
We'd like to thank Corsair, AMD, GIGABYTE, Corsair, and InWin for making this all happen - without you, we couldn't have done it. AMD and SAPPHIRE really stepped up here, providing the two SAPPHIRE Radeon R9 290X Tri-X GPUs we're testing, so I'd really like to take the time out and personally thank them - it means a lot to have your support, and we wouldn't be here today without it.
Now I'm sure you want to know the exact specs of the system, so here we go:
CPU: Intel Core i7 4770K "Haswell" processor w/Corsair H110i cooler
Motherboard: GIGABYTE Z87X-OC
GPUs: SAPPHIRE Radeon R9 290X Tri-X (2x)
RAM: Corsair Vengeance Pro 16GB kit of 2400MHz DDR3
Storage: 240GB Corsair Neutron GTX and 480GB Corsair Neutron GTX
Chassis: InWin X-Frame Limited Edition
PSU: Corsair AX1200i digital PSU
Software: Windows 7 Ultimate x64
Drivers: Catalyst 13.12 WHQL
We're using the Seiki Digital SE39UY04 display, which is a 39-inch 4K-capable TV. This means we're running a resolution of 3840x2160, which is truly epic in person. We have a review of this display coming up soon, but for now we have an unboxing and initial impressions you can check out.
DiRT: Showdown:
Starting off with DiRT: Showdown, we can see some truly amazing scaling on our new SAPPHIRE Radeon R9 290X GPUs. With a single R9 290X, we have a minimum FPS of 41FPS, and an average of 53FPS. But, turning CrossFire on, we see right on 100% scaling.
We go from 40FPS to 82.7FPS with the second R9 290X enabled as our minimum FPS, and our average FPS flies up from 51.3FPS on the single R9 290X to a huge 101.4FPS with R9 290Xs in CrossFire. Impressive results for our first test!
BioShock Infinite:
BioShock Infinite is another game where we see close to 100% scaling, but only with the average FPS. The minimum FPS on our single R9 290X is 14.8FPS, while the average sits at a just-playable 30.6FPS.
Turning CrossFire on, the minimum FPS drops to 12.5FPS, but the average FPS jumps from 30.6FPS to 59.2FPS - another 100% scaling result. This made BioShock Infinite much more playable, where it felt quite amazing to play in 4K.
Sleeping Dogs:
Sleeping Dogs is another game where we see strange minimum FPS behavior, but great average FPS results. Starting with the single R9 290X, we have a minimum of 13.8FPS and an average of 19.8FPS, far from playable.
Enabling CrossFire, we see the minimum FPS jump up from 13.8FPS to 19.6FPS, but the average FPS leaps from 19.8FPS to a playable 39.7FPS. 40FPS (or so) in 4K is playable, but we aren't sitting at 4K unfortunately.
Metro: Last Light:
Metro: Last Light is the newest addition to my benchmark lineup, and holy cow does it look gorgeous in 4K. The graphics come at a price, with the minimum FPS sitting at just 8.8FPS, while the average is not much better at 13.6FPS.
Enabling CrossFire saw a huge dip in minimum FPS, dropping from 8.8FPS to just 4.5FPS. The average FPS jumped from 13.6FPS to 22.6FPS. This is unplayable, but we'll be playing around with Metro: Last Light in the coming weeks with another article concentrating just on this game in 4K.
Tomb Raider:
Tomb Raider, another example of 100% scaling with our average FPS results. Beginning with our single R9 290X, we see a minimum of 23.8FPS and an average of 29.3FPS.
Cranking out the CrossFire goodness though, we find the minimum frame rate jumping from 23.8FPS to 40.3FPS, and the average leaping from 29.3FPS to 56.5FPS. Very close to that 60FPS magic.
Hitman: Absolution:
Hitman: Absolution scaled incredibly well on our R9 290X CF setup, to round off our testing. We start with 38.8FPS minimum and 45.3FPS average on our single Radeon R9 290X Tri-X GPU.
Busting out the second GPU, we see an increase of our minimum frame rate from 38.8FPS to a huge 66FPS, and the average jumps from 45.3FPS to 83FPS. 83FPS at 4K? Yes please!
Final Thoughts:
So there you have it, SAPPHIRE's brand new Radeon R9 290X Tri-X GPUs tested in 2-way CrossFire, at 3840x2160 - or 4K/Ultra HD. We had some impressive results, with some of our games pushing a massive 100% increase in performance, but what we need to do from here is test an Ivy Bridge-E CPU, 32GB of RAM, and two more of these GPUs.
Right now, if you want to game at 4K with 60FPS or so, you're simply going to need to spend some serious money. A 4K display isn't cheap, and it's not anywhere near mainstream right now. What makes things better, is that Seiki Digital has a 4K display for under $1000, way under $1000 actually, which makes 4K gaming possible, without spending thousands and thousands.
My advice would be to wait on 4K for a couple of months, as we should see some HDMI 2.0-capable displays being rolled out, which will be capable of true 60Hz at 4K resolutions - this is when the 4K revolution will truly begin.
Keep checking back, because in the coming weeks and months we'll be diving into some 3- and 4-way testing with our 4K display, and maybe chunk in another two 4K displays for some serious high-res testing. What do you think?
Last updated: Nov 3, 2020 at 07:12 pm CST
Related Tags