"Z68XP-UD3-ISSD" content on TweakTown - Page 1
We found 3 items for the tag: Z68XP-UD3-ISSD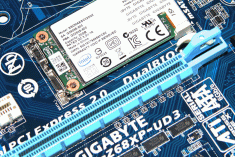 REVIEWS
GIGABYTE Z68XP-UD3-iSSD (Intel Z68) Motherboard Review
GIGABYTE brings us a board that makes use of Intel's Smart Response Technology with an SSD onboard. Let's check it out.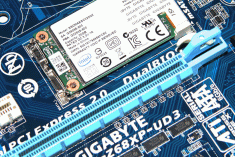 REVIEWS
Intel Smart Response Technology Showdown w/ GIGABYTE Z68XP-UD3-iSSD Review
In our first of a two part series, Chris takes a confined look at Intel SRT on GIGABYTE's Z68XP-UD3-iSSD. Shane will be back tomorrow with a closer look at the Z68XP-UD3-iSSD in its entirety.