"YAHOO MAIL" content on TweakTown - Page 1
We found 2 items for the tag: YAHOO MAIL

NEWS
Yahoo Mail just got a makeover that should make Gmail jealous
Yahoo has updated it's email cross platform with a new sleek and refined transparent look that is nothing short of breathtaking.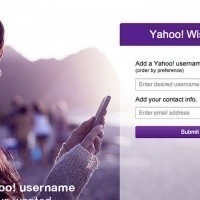 NEWS
Yahoo begins rolling out recycled usernames, emails being sent now
Yahoo has finally began notifying users if they managed to obtain a recycled username or not. Have you received your email yet?