"WIRING" content on TweakTown - Page 1
We found 3 items for the tag: WIRING

REVIEWS
Corsair Premium Individual Sleeved PSU Cable Kit Review
Looking to beautify your Corsair PSU powered rig some more? Check out Corsair's Premium Individually Sleeved PSU Cable Kit.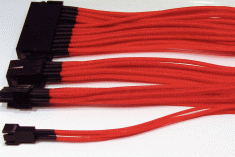 ARTICLES
Sleeved Cabling Head-to-Head: Bitfenix vs. ModRight vs. NZXT
We are going to have a little head-to-head comparison of individually sleeved cable extensions available. Have a look at how ModRight and NZXT cables compare to the BitFenix cables.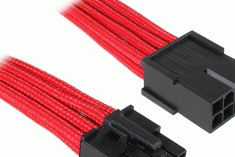 REVIEWS
BitFenix Alchemy Sleeved Cables Review
BitFenix add to their accessory line-up and delivers a full set of Alchemy cables for us to have a look at.