"WIRELESS TECHNOLOGY" content on TweakTown - Page 1
We found 3 items for the tag: WIRELESS TECHNOLOGY

NEWS
Diamond Multimedia tease wireless AC and 4K devices at CES 2015
Diamond Multimedia show off some impressive stuff at CES 2015.

NEWS
Qualcomm announces 'Mu-Mimo', three times faster than Wi-Fi standard
Qualcomm's new technology will boost the existing Wi-Fi speeds and also allow multiple user access through its MU-Mimo enabled wireless devices.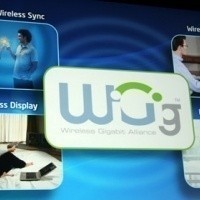 NEWS
IEEE adopts WiGig (802.11ad) capable of 7Gbps wireless speeds
7Gbps wireless will be with us in the near future as the IEEE have adopted WiGig, or 802.11ag.