"VOYAGER LS" content on TweakTown - Page 1
We found 1 items for the tag: VOYAGER LS

REVIEWS
Corsair Flash Voyager LS 128GB USB 3.0 Flash Drive Review
Corsair's Flash Voyager LS carries a unique sliding design, but does it have the performance for everyday use? Let's find out and see how it goes.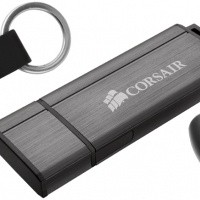 NEWS
Corsair announces the launch of several new USB 3.0 flash drives
Corsair unveils new line of Voyager USB 3.0 flash drives up to 256GB in capacity.