"VOYAGER GS" content on TweakTown - Page 1
We found 1 items for the tag: VOYAGER GS

REVIEWS
Corsair Flash Voyager GS 256GB USB 3.0 Flash Drive Review
Corsair's Flash Voyager GS carries tons of storage capacity and performance, but at what cost? Let's dive in and take a close look now.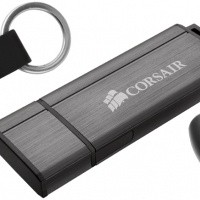 NEWS
Corsair announces the launch of several new USB 3.0 flash drives
Corsair unveils new line of Voyager USB 3.0 flash drives up to 256GB in capacity.