"VENTURA ULTRA" content on TweakTown - Page 1
We found 1 items for the tag: VENTURA ULTRA

REVIEWS
Mushkin Ventura Ultra 240GB USB 3.0 Flash Drive Review
Mushkin resumes from S4 with the Ventura Ultra USB 3.0 flash drive. A pen drive that can max out USB 3.0? Sounds good to us. Let's take a look.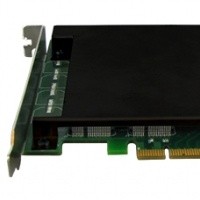 NEWS
Mushkin will unveil Scorpion PCIe SSD and more at Flash Memory Summit
Mushkin set to unleash two blazingly fast products at the 2013 Flash Memory Summit.