"TRI-FAN" content on TweakTown - Page 1
We found 2 items for the tag: TRI-FAN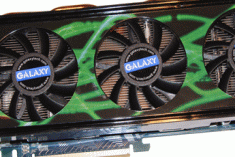 REVIEWS
Galaxy GeForce GTX 260+ OC Tri-Fan Graphics Card
While the GTX 260 might feel a bit old, it continues to offer some very good performance. We check out the latest version from Galaxy today.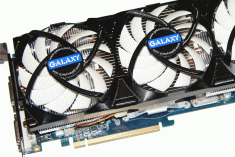 REVIEWS
Galaxy GeForce GTX 285 2GB Tri-Fan Graphics Card
Galaxy has mixed it up a bit with the GTX 285. It boasts 2GB of glorious GDDR3 memory and a pretty kick ass cooler. Let's check it out!