"SUPREME" content on TweakTown - Page 1
We found 2 items for the tag: SUPREME

REVIEWS
MPOW Smartphone 3 in 1 Fisheye, Wide Angle, And Macro Lenses Review
An extremely handy travel accessory, these three lens' provide you with various easy-to-use options for fantastic smartphone imagery at a very low price.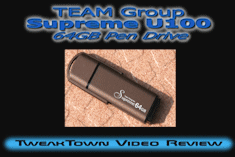 REVIEWS
TEAM Group Supreme U100 64GB Pen Drive (HD) Video Review
Today we take a quick look at TEAM Group's Supreme U100 64GB pen drive flash disk. It oozes with style with its impressive design and build quality.