"STARSHIP ENTERPRISE" content on TweakTown - Page 1
We found 3 items for the tag: STARSHIP ENTERPRISE

NEWS
'Star Trek 3' and the search for a new director
Roberto Orci is out, and so are Paramount's release plans.

NEWS
William Shatner could return as Kirk in Star Trek 3
Old Kirk and old Spock expected to join their new counterparts for the next instalment.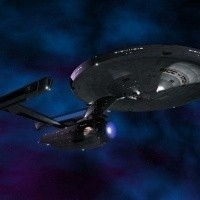 NEWS
SpaceTT: Engineer petitions White House for real-life Starship Enterprise
Engineer "BTE Dan" wants to see real life NCC-1701 in space, sends petition to White House.