"SOCIAL GAMES" content on TweakTown - Page 1
We found 3 items for the tag: SOCIAL GAMES

NEWS
Miyamoto: Virtual reality isn't currently a good fit for Nintendo
Mario creator speaks out about VR and Nintendo's core philosophy.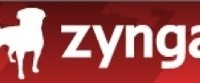 NEWS
Zynga fails to meet analyst estimates for Q2, sees $332 million in revenue, lowered outlook
Zynga is a state of decline, fails to meet analysts' estimates for Q2.

NEWS
Zynga to release CastleVille in the next few weeks
CastleVille, the next 'Ville' game for Zynga.