"SIGHT" content on TweakTown - Page 1
We found 1 items for the tag: SIGHT

ARTICLES
Use a remote control plane to become a bird with first-person flying
Who hasn't dreamed about being able to fly? Thanks to advancements in tech, you can soar through the sky courtesy of an RC aircraft with FPV installed.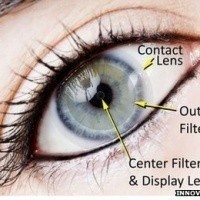 NEWS
US military wants to give soldiers dual-focus cameras, probably won't call them T-101's
US military stepping it up, working on dual-focus contacts to improve soldiers vision.