"SHADOW DEFENDER" content on TweakTown - Page 1
We found 1 items for the tag: SHADOW DEFENDER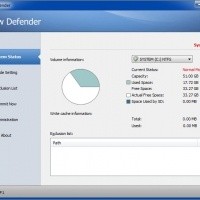 NEWS
Shadow Defender to offer proactive system protection against future malware
Future Shadow Defender options to offer proactive system protection against sophisticated future malware.

REVIEWS
Light Virtualization Software Review and Guide: Shadow Defender
When it comes to Light Virtualization very few programs perform as well as Shadow Defender. This lightweight program is easy to use, bloat-free, and light on system resources; yet it possesses the power...