"SENATOR" content on TweakTown - Page 1
We found 3 items for the tag: SENATOR
NEWS
Senator looks to regulate data caps, introduces bill
Senator Wyden introduces bill to regulate data caps, net neutrality.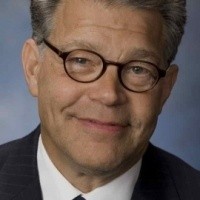 NEWS
Al Franken believes Comcast is breaking net neutrality rules, sends letter to FCC
Al Franken believes that Comcast is breaking the Net neutrality rules that it had to sign.

NEWS
Senator drafting bill to prevent potential employers from requiring Facebook logins
A US senator is drafting a bill to make it illegal for employers to ask for FaceBook credentials.