"SCARY" content on TweakTown - Page 1
We found 3 items for the tag: SCARY

NEWS
Russian military said to be developing mind-controlled exoskeleton
The Russian military wants to have a brain-controlled exoskeleton within five years.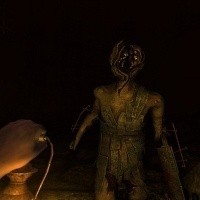 NEWS
Amnesia sequel on its way, unfortunately won't include a free pair of underwear
Amnesia's follow-up game 'Amnesia: A Machine For Pigs' is set to raise the horror gaming bar.

NEWS
Paranormal Activity 4 will haunt you soon
Fourth Paranormal Activity movie is coming out this year.