"SCAN" content on TweakTown - Page 1
We found 1 items for the tag: SCAN

ASK THE EXPERTS
I have around $450 to spend on my PC, what should I upgrade? My CPU or GPU?
What should I upgrade in my system, my CPU or GPU?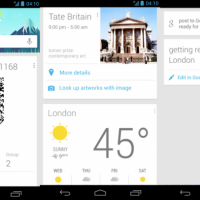 NEWS
Google Now gets updated, has better travel features and improved voice search
Google Now has been updated, improved travel and voice search features.