"QUICKTIME" content on TweakTown - Page 1
We found 3 items for the tag: QUICKTIME

NEWS
Adobe still dependent on QuickTime, says no ETA on changes
Apple's retirement of QuickTime leaves Adobe users in the lurch, situation is being worked on.

NEWS
QuickTime no longer supported, uninstalling is recommended
QuickTime poses two major security vulnerabilities on Windows, Apple and Trend Micro recommend you uninstall.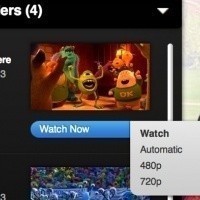 NEWS
Apple removes the download option from Quicktime trailers website
Apple removes trailer download options for their Quicktime trailers.