"PODCASTS" content on TweakTown - Page 1
We found 3 items for the tag: PODCASTS

NEWS
Google Play Music introduces podcasts for US, Canada residents only
Podcasts hit Google Play Music, but service is bare bones and only for North Americans.

NEWS
Apple Podcasts app users faced crashing issues yesterday
Apple Podcasts app had crash issues yesterday, but reports indicate the app is now working normally.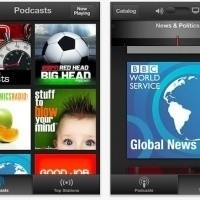 NEWS
Apple releases dedicated Podcasts app for iOS
Apple releases a Podcast app for iOS devices.