"PHOBYA" content on TweakTown - Page 1
We found 1 items for the tag: PHOBYA

REVIEWS
Phobya Pure Performance Kit 240LT CPU Cooler Review
Aquatuning sent over yet another water cooling kit for us to test. This time Chad tells us all about the Pure Performance Kit 240LT from Phobya.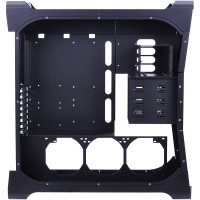 NEWS
Phobya unveils the Black Owl, a new premium watercooling case
Phobya unleashes the Black Owl, a case designed for extreme watercooling with room for several radiators.