"PHANTOM 410" content on TweakTown - Page 1
We found 1 items for the tag: PHANTOM 410

ASK THE EXPERTS
Should I get Corsair's H110, or the H100i for my NZXT Phantom 410?
I have NZXT's Phantom 410 case, and want to know whether I should get Corsair's H100 or H100i cooler.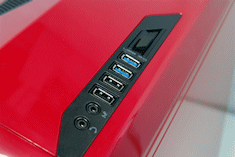 REVIEWS
NZXT Phantom 410 Chassis Review
We all remember the NZXT Phantom, so let me introduce its little brother, the Phantom 410 - and this time it arrived in red!