"PCMARK 8" content on TweakTown - Page 1
We found 3 items for the tag: PCMARK 8

ARTICLES
SSD Consistency Testing - 18 Drives Tested for Real-World Performance
With a new test in hand via Futuremark, we look at worst case and recovery performance to find real differences in SSD performance.

NEWS
PCMark 8 arrives on Steam at a discount for a limited time
PCMark 8 comes to Steam, get your copy today for 25% off!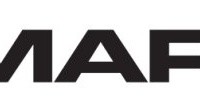 NEWS
Futuremark announces PCMark 8, includes new battery tests and native app benchmarks
PCMark 8 is almost here and today we learn more about its new features.