"P7P55D-E PRO" content on TweakTown - Page 1
We found 2 items for the tag: P7P55D-E PRO
REVIEWS
ASUS P7P55D-E Pro (P55 Express) Motherboard
We take a look at the USB 3.0/SATA 3.0 enabled P7P55D-E Pro; the baby-bother to the P7P55D-E Deluxe and Premium. Talk about sibling rivalry.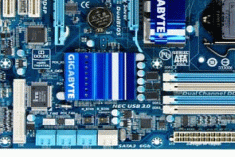 ARTICLES
GIGABYTE SATA 6G Update - RAID 0 Just How We Like It
When we tested the ASUS and GIGABYTE P55 boards with SATA 6G, we found RAID 0 wasn't right. GIGABYTE has fixed the issue so let's take another look.