"OVERVIEW" content on TweakTown - Page 1
We found 3 items for the tag: OVERVIEW

ARTICLES
ASUS Z97-WS Workstation Motherboard (Intel Z97) Overview
The launch is a little ways off, but today William gives us a quick look at the upcoming ASUS Z97-WS workstation motherboard featuring the Z97 chipset.

ARTICLES
QNAP QTS 4.0.2 Overview - Next Generation of NAS Operating Systems
We take a dive into the latest OS offering from QNAP: QTS 4.0.2 and its new features including Photo Station, Music Station and File Station.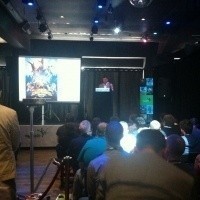 NEWS
WeMade's E3 line-up shows off 6 games, impresses some
WeMade's lineup features 8 games, 6 playable. Games impress some.