"ORICO" content on TweakTown - Page 1
We found 3 items for the tag: ORICO

REVIEWS
Orico GV100 1TB Portable NVMe SSD Review
Orico surprises with its GV100 1TB portable NVMe SSD. Join us as we take a look at this new drive and what it's all about.

REVIEWS
Orico NVMe SSD Enclosure Review
Orico joins Plugable and MyDigitalSSD with their own NVMe SSD enclosure.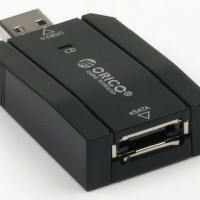 NEWS
ORICO unveils USB 3.0 to eSATA adapter, price won't break the bank
ORICO releases a USB 3.0 to eSATA adapter that only costs $15.