"NEIL ARMSTRONG" content on TweakTown - Page 1
We found 3 items for the tag: NEIL ARMSTRONG

NEWS
First ever NASA photographs taken on the Moon are up for auction
The Bruun Rasmussen auction house is auctioning a collection of NASA photographs from the Apollo missions and more on March 9th.

NEWS
Apollo 11 astronaut dies at age 90, this is what 'haunts' him
A decorated astronaut that was a part of the Apollo 11 moon-landing mission in 1969 has sadly passed away at the age of 90.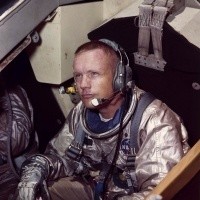 NEWS
Astronaut Neil Armstrong, first man on moon, dies at age 82
Astronaut Neil Armstrong has passed away at age 82 from complications arising from cardiac surgery.