"NEED FOR SPEED RIVALS" content on TweakTown - Page 1
We found 1 items for the tag: NEED FOR SPEED RIVALS

GAMING
Need for Speed Rivals Xbox One Review
We kick off our next-generation console content with Need for Speed Rivals. Does it have enough to keep the competition at bay on Xbox One?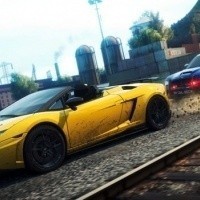 NEWS
EA releases new Need For Speed Rivals trailer
Need for Speed Rivals is further unveiled in new trailer that depicts players as both cops and racers.