"MSI LIGHTNING" content on TweakTown - Page 1
We found 1 items for the tag: MSI LIGHTNING

REVIEWS
MSI GeForce GTX 980 Ti Lightning Video Card Review
MSI releases its kick-ass new GeForce GTX 980 Ti Lightning, showing the world once again it makes some of the best video cards on the planet.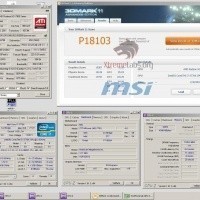 PRESS RELEASE
MSI dominates 3DMark 11 Performance

NEWS
MSI teases the GPU world with R6970 and N580GTX Lightning graphics cards!
MSI announce HD6970 and GTX580 based Lightning cards.