"MENU" content on TweakTown - Page 1
We found 1 items for the tag: MENU

NEWS
Windows 10 update KB4524147, fixes nothing, breaks more!
Microsoft drops the ball yet again with KB4524147 - not fixing the issues it was supposed to and breaking core functionality such as the start menu.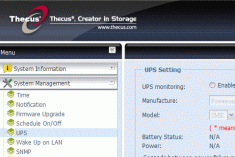 ARTICLES
A Deep Dive Into Thecus NAS Software
Thecus has one of the best NAS menu systems available. Today Chris takes us through the ins and outs of this powerful package.