"MAXIMUS IV EXTREME" content on TweakTown - Page 1
We found 2 items for the tag: MAXIMUS IV EXTREME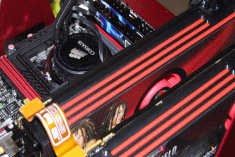 ARTICLES
NVIDIA NF200 x16/x16 vs. Intel x8/x8 P67 Performance Analysis
x16/x16 via NF200 versus x8/x8 via Intel's chipset - What's better? Let's find out with the ASUS Maximus IV Extreme.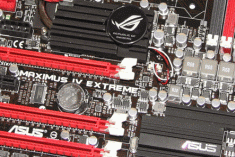 REVIEWS
ASUS Maximus IV Extreme (Intel P67) Motherboard Review
The Z68 might've replaced the P67 chipset, but with loads on the market and more options than Z68 at the moment, we look at the Maximum IV Extreme from ASUS today.