"LIGHT BULB" content on TweakTown - Page 1
We found 3 items for the tag: LIGHT BULB

NEWS
GE Link bulbs promise smart LED light bulbs at low prices
GE Link smart LED light bulbs unveiled at prices lower than the competition allowing users to control brightness and schedule via app.

NEWS
LuMini Bluetooth enabled LED smart bulb hits Kickstarter
LuMini Bluetooth controlled LED light bulb hits Kickstarter.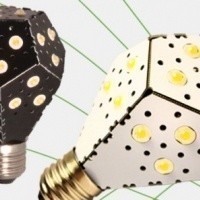 NEWS
Introducing the Nanolight, the world's "most efficient" light bulb
Nanolight is the world's most efficient light bulb, developed by three students in Canada.