"LCD PANEL" content on TweakTown - Page 1
We found 1 items for the tag: LCD PANEL

NEWS
Sharp stops TV manufacturing to start producing coronavirus face-masks
Sharp will stop production of TV's and begin production of face masks to battle COVID-19.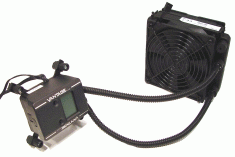 REVIEWS
CoolIT Systems Vantage A.L.C. CPU Cooler
Take a CoolIT ECO, mix in some customer input, some cool new options and a bit of hidden tech yet to be displayed, and what do you have? - The Vantage A.L.C. of course!