"KONE PURE OPTICAL" content on TweakTown - Page 1
We found 1 items for the tag: KONE PURE OPTICAL

REVIEWS
ROCCAT Kone Pure Optical Core Performance Gaming Mouse Review
ROCCAT delivers a Kone laser mouse that is all about the tech and less about the flash and bragging rights. Let's take a look at the Optical Core.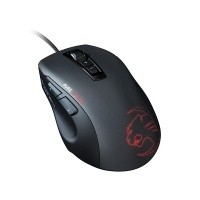 NEWS
ROCCAT unveils new gaming keyboard and mouse at Computex
ROCCAT debuts new Kone Pure Optical gaming mouse and Ryos MK Pro mechanical keyboard.