"KINECTIMALS" content on TweakTown - Page 1
We found 1 items for the tag: KINECTIMALS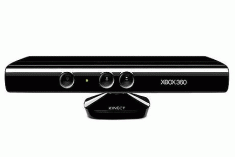 REVIEWS
Microsoft Kinect - Fun for just One or Everyone?
I've never jumped, hopped and skipped so much in my life. I saw the pearly gates, but live to tell you about Kinect.

NEWS
Kinect for Xbox 360 to rock lounge rooms on November 4
The future of gaming starts very soon.