"HYPER 612 PWM" content on TweakTown - Page 1
We found 1 items for the tag: HYPER 612 PWM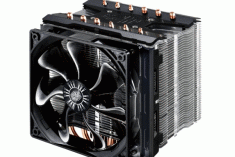 REVIEWS
Cooler Master Hyper 612 PWM CPU Cooler Review
The Hyper 212 bulked up over the last year! With a couple of new innovations, a few more pieces and increased size, the Hyper 612 PWM should be a contender.

NEWS
Cooler Master intros Hyper 612 S/PWM and GeminiII S524 CPU Coolers
Designed for optimal heat dissipation at lower fan speeds.